Evanescent
by Cameron Neilson
---
Shadows filtering
through
my brain.
Deliquescent,
and
formed into
dim light teardrops.
Drunk.
My upper lip –
beer foam.
My fingers –
vaginal juices.
Helios now
speaking through
parted
shutters.
Slices of mandarin,
through which
motes,
atoms,
move upwards,
ascend.
A perfect moment
for sleep,
for nihil.

Copyright © 2004 Cameron Neilson
---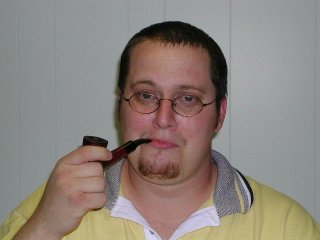 Cameron Neilson lives with his wife and two dogs in Tulsa, Oklahoma. He studied psychology at the University of Oklahoma and served four years in the Marine Corps. Cameron learned German so he could read the work of Herman Hesse in the original language.
Find more by Cameron Neilson in the Author Index.
Comment on this story in the Aphelion Forum
Return to Aphelion's Index page.