The Void
By Bjorn Lynne
Review by Dan L. Hollifield
---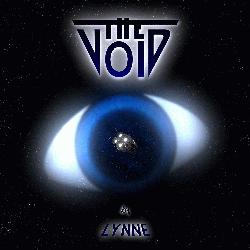 Type of music: Space Rock/Techno-pop (although Bjorn prefers to call it "Adventure Music")
Musicians: Bjorn Arild Lynne- Programming, Keyboards, Guitar, and Bass Guitar
General impressions of the album:
This one is going to live in my CD changer from now on!
Well structured compositions, showing well developed thematic elements. Extremely professional work in all areas of composition, execution, and production.
Specifics:
From the opening notes to the final chord, "The Void" is a thoroughly enjoyable CD. The guitar work is crisp, clean, and vital. The Basslines are driving, without being overpowering. The Synth work is favorably comparable to Rick Wakeman, or Tangerine Dream at their finest. Its really hard to believe that this is the work of a single individual and not a slew of veterans from all of the top synth-based bands from the last thirty years. "The Void" is evocative of middle-period Hawkwind, Pink Floyd's immortal "Dark Side of the Moon", Larry Fast's fully-evolved "Synergy" albums such as "Chords" & "Games", Tangerine Dream, Nektar, and Brian Eno.
Technically well polished, the CD is mixed for optimum performance in home stereos. If you listen to it on some dinky portable, you'll be cheating yourself out of the true depth and range of the sound. This music is for sitting back and getting lost in. I should warn you however, if you play this CD in your automobile, I predict that you'll get pulled over for doing Warp 6 in a 55 MPH zone.
I was impressed from the very first listen I gave the album. Bjorn is a composer to be watched, and one from whom you can expect great things in the future. In short, if you don't own a copy of "The Void", your CD collection is incomplete.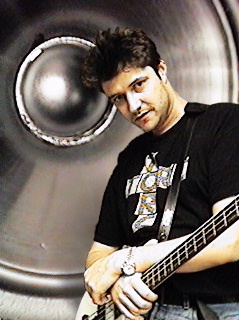 From the liner notes, you will find that "The Void" is a concept album in the grand tradition. Bjorn Lynne (pictured at the left) has a story to tell with the music, and he tells it well. "The Void" tells the story of an astronaut, forever adrift in the deeps of space. Bjorn tells it best himself in this quote from the liner notes;
"There is a man inside my head. This man lives in the 23rd century and one day on a routine freight mission, all the controls in his space shuttle suddenly seem dead. The shuttle just keeps going straight on, heading into unknown space at many times the speed of light. The man is alone in the shuttle and he has provisions to last him a lifetime. He has no real hope of ever seeing another living person, yet his primal instincts will not let him take his own life. So he is faced with a lifetime of floating into space, much deeper than any other human being has ever been - he will go places that are beyond his wildest dreams, and he will see things that no one else has ever imagined. Yet he will never be able to tell anyone. And he knows he will never stop. Even after his death, the shuttle will keep going, and in a hundred billion years, he will still be going in the same direction. Where will he be? I sometimes wonder what goes through this man's head as he looks out his window, into the void. This is the man in my head, and this album is about him."
All I can add is that if the man in Bjorn's head has access to Bjorn's music, he'll be well content to sit back and observe the wonders of the universe while listening to music that is quite appropiate to the grandeur of the view.
Background info:
"The Void" is Bjorn's 5th album, preceded by "Hobbits & Spaceships" in 1992, "Montage" in 1994, "Dreamstate" in 1995, and "Witchwood" in 1996. He is currently talking with fantasy author Allan Cole about writing a musical interpretation of Cole's novel "Wizard of the Winds".
Bjorn is originally from Norway, although he now resides in the Yorkshire countrysides of England. He says that for as long as he can remember, he has been interested in Sci-fi and Fantasy literature, practically growing up on Tolkien and Star Trek. He can be e-mailed at lynne@lynnemusic.com and his webpage is at http://www.lynnemusic.com
"The Void" can be purchased online through a secure SSL-encrypted server, by going to Bjorn's web page and just following the instructions from there. Or alternatively, if people have no credit card or they prefer not to tap their credit card number on the web, the CD can also be purchased from this mail order company in USA:
Syn-Phonic, P.O. Box 2034, La Habra, CA 90631, Phone & fax: (714) 894-9506
Bjorn Lynne - Composer / Audio Engineer
Game Soundtracks & CD albums - pop in for the latest tasters and news
http://www.lynnemusic.com
---
Review Copyright 1997 by Dan L. Hollifield




Aphelion Letter Column A place for your opinions.

Return to the Aphelion main page.