After the Fall
A Review of Monica Y. Russell's new novel
Review by Dan L. Hollifield
---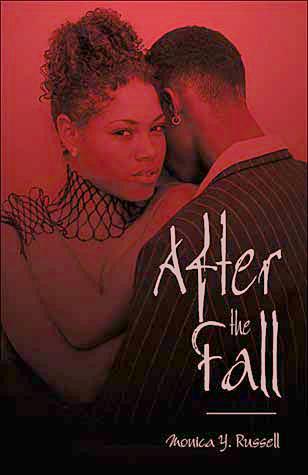 Type of music/work:
Psychological Horror Novel


ISBN: 1-4137-0586-3
Price: $19.95

Musicians/Performers/Author(s):
Monica Y. Russell
Cover Art by ??
PublishAmerica.com Where you can enter "Monica Y. Russell in their search engine and order the novel.

Monica's page on Clicksitebuilder.com


General impressions of the novel:


A lyrical, elegant, yet disturbing vision. I couldn't put this book down- even though it gave me nightmares! Monica uses words the way great artists use paint. Excellent work! Specifics:

I quickly fell into the reality of the novel within the first few paragraphs. The story is at once hyper-realistic and phantasmagoric, provoking the reader to view the work on many levels at once. The language is utterly beautiful, almost lyrical. The story flows from scene to scene seamlessly, like a river raging in flood. The images in the reader's mind can be disturbing, frightening, and thought provoking. Reading "After the Fall" is almost like watching a film- Its that vivid. As far as technical details of writing, I couldn't find a flaw no matter how hard I looked.
I predict that Monica Y. Russell will become a powerhouse in the Horror field. Its a good thing that Stephen King is retiring before Monica has a chance to de-throne him. Hollywood, take note: Monica is a writer for whom you've been waiting! Background info:

I quote here from the Bio on the back of the book:

"I'm a wife and mother who lives in College Park, Md. Finally, I'm ready to unleash my first horror novel for all to read. I've been wanting to reveal my dark side for a long time so please forgive me if I scare you just a little too much."
---
Review Copyright 2004 by Dan L. Hollifield




Aphelion Letter Column A place for your opinions.

Return to the Aphelion main page.