Aphelion
Tell us what you think about the April 2014 issue!
Moderator: Editors
Editor Emeritus
Posts: 3243
Joined: December 31, 1969, 08:00:00 PM
Location: Kaukauna, Wisconsin (USA)
Please read and enjoy our latest issue.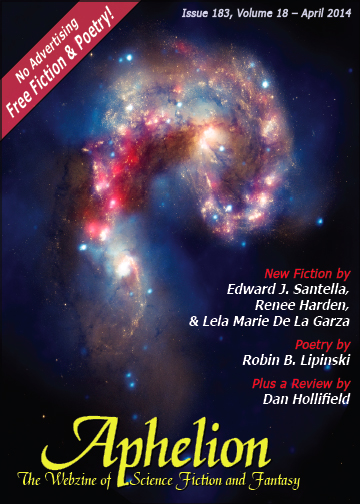 Editor at Large
Posts: 751
Joined: March 01, 2014, 05:11:50 PM
Location: Just look under your bed
I like this cover.
Remember: when people tell you something's wrong or doesn't work for them, they are almost always right. When they tell you exactly what they think is wrong and how to fix it, they are almost always wrong. – Neil Gaiman
---
Who is online
Users browsing this forum: No registered users and 1 guest
Powered by
phpBB
© 2000, 2002, 2005, 2007 phpBB Group.
Designed by
STSoftware
.