Stranded!
A Tale from the History of Bethdish
Planet of Bethdish, Kingdom of Intile
Star League Year 2762 -- Local Date: Year 4921
---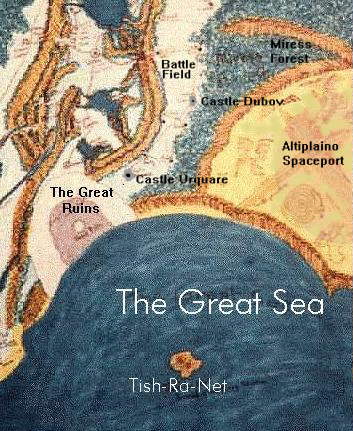 Around me I could hear the screams of the wounded and dying. The battlefield was littered with the corpses of warriors and their fighting machines. I was going to have to stay alert if I didn't want to join them. My companions were scattered, some living, some assuredly dead, across the plain. We had stayed together as long as we could, but before too long the tide of battle has separated us. I wondered if we would ever meet again, then dismissed the thought as being too distracting to benefit survival. Even though it wasn't our fight, or even our planet, we couldn't just stand by and watch as the people who had befriended us fought for their lives. So we gathered up as many of our weapons as could be salvaged from the wreck of our scoutship and joined forces with our new friends.
The people who had come to our aid when our scoutship crashed were fairly representative of the inhabitants of this world- all-in-all they were good people, like most people anywhere. I liked them, even before the crash- when we were in orbit studying them through the scanners. We had orbited for days without being detected, or so we thought. Then our ship was struck by some unknown weapon, we tumbled out of orbit, and smashed up on the surface near a small castle. We were never supposed to contact the natives, but there we were being pulled from the wreckage. They never asked where we were from- they seemed to take our ship for granted -as if they weren't as primitive as they first appeared. Indeed, we found that they had a long and varied history of visitors from the stars. But then we should have known that from an orbital study, the remains of a truly gigantic spaceport covered a continent-sized area straddling the planet's equator. I suppose that non-interference is not the all-pervading directive of other space-traveling species. My fellow survivors and I should be thankful for that because it meant that the natives had access to some highly advanced medical equipment and techniques. Out of the seventeen crash survivors from our crew of twenty-five, none died after we had been found by the natives.
An artillery shell of some kind detonated near my position, knocking me to the ground and bringing my attention back to the task at hand... continued survival. When I was able to raise my head again I saw a platoon of the invading soldiers advancing toward my position. I raised my blaster and hosed them down with bolts of star-hot plasma. A clear violation of our non-interference directive, but unless I acted I was unlikely to survive to be court-martialed. Besides, we had a treaty of sorts that one of our surviving Junior Officers had signed with the locals who had rescued us. Not that I held any hopes of it standing up in court, but it was something. I watched the invader's corpses burning from the blast from my weapon and turned to look for the next target.
The battlefield was a study in contrasts. The weaponry in use ranged from swords, spears, and arrows, through gunpowder firearms and mortars, to armored vehicles and robotic battle-suits looking for all the world like giant knights in armor. I aimed my blaster again and brought down a trio of snipers. A bowman, another with a scope-sighted gunpowder rifle, and yet another with a portable laser. They burned nicely.
What a melange... I was beginning to think that this world had been invaded by a bunch of idiots with time machines. It was as if all periods of history were being mixed and matched by some godlike overlord who reveled in slaughter and destruction. The battle couldn't go on much longer, this was the third day already and most of the big high-tech weapons had already destroyed each other. It was all coming down to ground troops and hand weapons. Oh, there were still half a dozen of the armored, tracked vehicles left and perhaps four of the robotic battle suits, but they were far off on the other side of the battlefield from me. At this distance, a couple of miles anyway, I couldn't even tell whose side they were on. They were mostly fighting each other, leaving the troopers of both sides to duke it out with each other. Closer at hand I could see knights engaged in single combat, some on foot and some mounted of this world's analog of horseback. There must be some form of code of chivalry that prevented other combatants from interfering with those bouts. I couldn't tell one side from the other, so I left them alone and concentrated on the troopers that were shooting at me.
Darkness was falling, I could hear bugles and horns sounding a cease-fire for the night. I scanned the battlefield for anyone who ignored the signals and saw that both sides were observing the cease-fire. The knights disengaged and bowed to each other, the tanks elevated their guns and turned away from each other- rolling off in a cloud of dust, and the giant battle suits stopped pummeling each other- just walking away. On the first day of battle I'd seen troopers shot down by their own side for ignoring the signals. For such a bunch of dedicated killers, these natives seemed to hold to some code of honor that they strictly enforced. At least it let me live for another day. Damned silly way to run a war, but I was grateful nonetheless. When the shooting stopped, I began to make my way to the camp of our native allies. Maybe I could get some of the local nobility to answer my questions at the evening feast. I trudged toward the cook fires of our encampment, hoping that I wasn't the only one of my fellow crew members who may have survived the day.




"Baron Sachmon," I said to the local chieftain who led the natives that had befriended us. "I'm glad to find you still among the living."
"And I am pleased to find you still sharing that exalted status," he replied. "Tell me, what do you think our enemies will try next?"
"Well, I don't have enough information about them to hazard a guess. All I can say is that I hope we can outlast them."
"Indeed," he sighed as he sliced a sizable chunk of meat from some unidentifiable roasted animal on the feast-table. I followed suit and added some of the local greens and bread that the Medical Tech had certified safe for us to eat. We were lucky, I reflected, we could eat most of the local food with no fear of allergic reaction and as long as our vitamin pills held out we could get the rest of the few minerals that the food couldn't offer us. "I admire a capable trencherman like yourself," the Baron added. "It gives me faith that my people can trade admirably with your own."
"If we manage to contact the relief expedition," I said. "It should arrive in a year or two."
"True, then it is up to me and mine to see that your people survive until then."
"Thank you, Baron."
"Think nothing of it. Besides, I would be gravely remiss in my duties as a host if I were to allow your people from the stars to be taken prisoner by those brigands that we battle. I fear that the matter will be taken out of my hands soon, however."
"Oh? What do you mean, Baron?"
"Hmmm... Well, this attack is a violation of a treaty signed a generation ago."
"You had a treaty with these raiders?"
"Indeed, yes. And they have broken its terms most unexpectedly. Its as if they were being influenced by some outside force. Such things will not be taken lightly by the Immortals. I have received word that they have sent an Adjudicator to investigate."
"Immortals?"
"Yes, they seldom interfere with the doings of we mere mortals, unless there has been some threat to the whole of the world. They have been entrusted by the Gods themselves to care for Bethdish. Long have they toiled to care for the world and all of its inhabitants. More wine?"
"Yes, thank you. So these Immortals are sort of like a world police force?"
"More like caretakers and gardeners, or even zoo keepers- with the rest of us being the animals in the zoo."
"That's hardly a complimentary comparison," I said. "Surely they don't look on you as animals?"
"Some of them might, the ones that have watched us rise from clever animals to become people. But others see fit to grant us status equal to any other race that has groped their way to civilization. Those Immortals see us as younger children of the same Gods that created them."
My mind reeled. A race of immortal beings? Could such a thing be true? If so, what would they make of our arrival on their world?
"Do not fear," the Baron added, noting my distress. "They are stern, but fair. This Adjudicator, for instance, he has a reputation for honesty and integrity that was renowned before my great- grandfathers were born. He would not cast your star-traveling people out. The Immortals have dealt fairly with visitors from the sky before. Likely they will only seek to sign a treaty with you, more to keep you from harming my people with ideas and inventions that we are not yet ready to assimilate without harm than to gain some advantage from you."
"That's good to know, but are they really immortal?"
"Well, this Adjudicator, he himself has seen the evolution of my people from mere bright animals roaming the plains and forests of the world into the civilized people we have become. There are histories that tell of him that date back to when we first developed writing, as well as tales passed down by word of mouth for generations earlier. The Immortals are real, rest assured. You will see for yourself on the morrow. He should arrive shortly before dawn. Then we shall see what these brigands have to say for themselves."
"They would allow this one man to bring them to a halt? I find that hard to credit, Baron."
"The Immortals are not o be taken lightly, my friend. They are wise beyond any of my people, and they have arms such as to make even that formidable lightning-thrower of yours seem as primitive as a rock hurled from a sling. These raiders will come to the bargaining table, you may wager upon that."
"Still-" I began.
"Yes, it is hard to accept, but you have yet to meet the Reever. When he arrives tomorrow, you will see."
"I suppose I shall," I sad thoughtfully. The rest of the meal I passed in silence, only barely listening as the Baron and his warriors discussed the day's battle and the imminent arrival of this Immortal called Reever. Afterward I excused myself to go look for the rest of my companions and carry them this strange news.



---
I awoke shortly before sunrise in the tent that I shared with some of my comrades from the League's Shuttle. There was a feeling of anticipating in the air, or maybe that was just me. I was looking forward to meeting this mysterious immortal called Reever. Oddly, for the first time in days there was no preparation for battle going on- everyone seemed to be waiting for this Reever fellow, even the raiders were quiet. Our foes, how easy it had become to think of them as that, the raiders were so quiet it was spooky. Even though their camp was miles away, on any other morning we'd been able to hear the crash and jingle of armor being donned and the thumping of war-drums beating. I crept outside with a vague feeling of unease and made my way to the tables from where I could smell the rich odors of food wafting through the camp. Even the cooks were hushed as they prepared the morning's meal for the troops. I found Baron Sachmon already at the table, demolishing a respectable plateful of smoked meats, thick hot gruel, and some type of eggs. He looked me over as he tore a fist-sized hunk of bread from a fresh-baked loaf on a platter before him.
"You look like you've hardly slept, T'narthra," he said- as usual, slaughtering the pronunciation of my name. Arturia should be simple enough to say, but the natives insisted in adding an extra T or H to everything they said. I eyed the steaming-hot mug of high-caffeine brew he sipped from with envy. I had rapidly become acclimated to the beverage. "Have some kalithe and get yourself a plate of food. A full belly will make you feel like a new man. I can recommend the carberry preserves if your stomach is delicate this morning. Good for a hangover, too."
"Thank you, Baron. I hardly feel like eating, though," I replied. "The Fiends are quiet this morning," I added, hoping to get the Baron started on an explanation.
"Our enemies? Oh yes, they fear the wrath of the Immortal. They would lose valuable bargaining points if they attack us after news of the Reever's impending arrival reached them."
"I still don't understand the power this Reever represents..." I began.
"But you will soon," the Baron interrupted. "Look you, my lad, the Immortals are no one that any with a brain in their heads would cross. They have been appointed by the Gods themselves to shepherd the rest of us until such time as we achieve enough civilization so as to need caretakers no longer. They have witnessed the rise and fall of countless kingdoms and empires, and any foe who attacked them soon found themselves defeated and forgotten- swept away as if they'd never existed. Think of what a weaponsmith, one who has been alive since before your people had crawled out of the slime of your own world's seas, could achieve in the arts of destruction! I'd rather be un-manned than battle the least child among them! But this is no fit topic for discussion at table, you should break your fast and make ready for the Reever's arrival at mid-morning."
"So, what should I expect from the Reever?" I asked.
"Expect marvels and wonders, expect a truce with our foes, and expect to be accepted for who and what you are. You may expect wisdom, fairness, and a love for all that lives. I expect that your people from the stars will be made welcome to our world and treated fairly, with respect. Sit, eat, and wait with me. The Reever will not harm us, rest assured."
With that said, we both ate and sat back to await the arrival of the Reever. The Baron laughed and joked with his men as he puffed his after-breakfast pipe. A warm breeze gently blew the smoke towards the battlefield. As I watched, medical teams from both sides resumed the task of collecting the bodies of fallen warriors. Maintenance crews sorted through the wreckage to find still-usable bits of machinery. After a time, I grew fidgety with impatience. Baron Sachmon merely looked at me and smiled.
"How far does this immortal have to come to get here? And how will he arrive," I asked gruffly. "On foot?"
"I am not sure," replied the Baron. "He has been known to walk the width of the globe, but I feel that he will be riding one of the vehicles that the Immortals use. Come to think of it, I do not know where he is coming from, no doubt some great distance."
"Well, I wish he would hurry. This waiting is getting on my nerves."
Time passed until, at mid-morning, we could hear a high-pitched humming noise. In the distance to the south I could barely make out a thin plume of dust, rapidly growing larger.
"He came through the Great Ruins," said the Baron in an awed voice.
I assumed that the Baron was referring to the remains of a bombed-out city to the southeast. It was so large that we had easily spotted it from orbit. There were three other, similar sites scattered across the planet, but this one was by far the largest. The glass-like slag surrounding the ruins must have spanned two hundred miles or more. I shuddered to think of the fireball that must have created it, the number of megatons of explosive necessary to make such a thing was frightening.
"He must not fear the creatures that live in the ruins," added the Baron. "I wouldn't go through there with an army at my back!"
The noise from the vehicle grew louder, the dust trail grew clearer. Finally I could see the glint of sunlight reflecting from the mirror-like surface of the vehicle. Within minutes I was able to see it clearly, a featureless silver egg. As it pulled to a stop before us I could see no windows or doors, no wheels or exhaust ports, just the unbroken gleam of the egg's surface. It was roughly twelve feet long, seven feet high, and traveled with the small end of the egg foremost- floating a foot above the ground. The noise ceased as the vehicle's surface rippled like flowing water, opening a door and lowering a ramp to the ground. The end of the ramp was the only part of the vehicle to touch the ground. I heard the soldiers nearby draw a deep breath as someone emerged from the egg. Somehow, I think that I will always remember my first sight of the Reever.
He stood tall, taller than the average native by several inches. I'd place his height at six foot two or close to it. He was slim, but muscular, and dressed in what looked like gray leather pants and jacket with a light blue shirt of some silk-like material. The hilt of a sword was visible over his right shoulder and a holstered sidearm rode his left hip, butt forward in a cross draw holster. He jabbed a metal- tipped staff almost as tall as himself into the ground at the foot of the vehicle's ramp, I could see intricate carvings running up and down it's length and several jewels of various colors decorated it's uppermost end. His hair was short, dark brown, with just a touch of gray at the temples. He looked to be about thirty five years of age.
The Baron bowed to him with an easy grace. Obviously, this was the man we had been waiting for all morning.
"Greetings Far Walker," said the Baron.
"Well met, Baron. Is the representative of your attackers present yet?" asked the Reever.
"Not as yet, Reever. I expect that they were waiting for your arrival. Have you broken your fast this morn?"
"Yes, but thank you for asking. I would much rather be getting on with the business at hand. There are other things requiring my attention. I fear that I cannot devote much time to pleasantries."
"As you will it, Reever."
"Is this one of the visitors from the sky? They are in need of allies," the Reever said while gesturing towards me. "At least, that is how the tale ran that reached Fort Mountain."
"I," replied the Baron in a formal manner I hadn't heard him use before. "Have allied myself with them. I pledge myself to their friendship and trust their honor. They have stood by us against the invaders and have asked for naught but to be treated as friends."
"Is this true?" the Reever asked me.
"Yes, your lordship," I replied in a shaky voice. "I am Arturia Lonscear, Journeyman Trader of the Merchant's Guild of Keylos. Keylos, my homeworld, is a member of the Zelath Stellar League. Baron Sachmon and his people have given us their trust. They have tended our wounds, fed us and clothed us. I couldn't ask for better friends."
"That is good," said the Reever. He smiled. "We do try to be hospitable to strangers. Be at ease, there is no danger from me. From the reports I have heard, your people have acted with honor. The Elders of my people are pleased to have you among us. It is hoped that trade with your own people will be long and equitable for all."
"Thank you, sir. I'm glad to hear that we haven't broken any of your laws," I said.
"Indeed, you have not. Travelers in distress are to be aided, not penalized, no matter where they come from." The Reever smiled again. "I would enjoy hearing of your people while we wait for the representatives of the other army to arrive."
"I have a pavilion set aside for our negotiations, Far Walker. It is there, on the edge of the field of honor," said the Baron, pointing to a large tent near the battlefield.
"Good," replied the Reever, pulling his staff from the ground. "We will have advance warning of the other party to these talks."
"I have to admit," I said as we walked to the pavilion. "I wouldn't have thought that your people would intervene in everyone's battles and wars, Reever. From the orbital survey we saw evidence of many wars in this planet's past."
"We don't as a rule," replied the Reever. "However, there are good reasons for this instance. Your own presence, for one, and the object of these invaders for another. For the most part, if our wards wish to fight with one another it is up to them. If they kill one another off, we tend to think of it as evolution in action. Regrettable, but only nature working under her own rules."
As we reached the shade of the pavilion's awning and took our seats, the Baron sent one of his retainers for wine. Before sitting down, the Reever once more jabbed the metal tip of his staff into the ground. It's jewels flashed brightly in a sequence that could not have been caused by reflected sunlight. I began to suspect that the staff was more than just a walking stick or a badge of office. The Reever confirmed this with his next words- spoken to the staff, rather than to the Baron or myself.
"Establish a link to the Hall of Records... Begin record mode." Catching my surprised look, the Reever nodded. "Why should a technology not be decorative as well as useful? This is a tool, as well as an object of beauty. It was a gift from the wizard Alazar. He made it with his own hands."
"Alazar?" asked the Baron. "The son of Lutay, the Wizard-King of the land of Tulag?"
"Yes," replied the Reever with a fond smile. "Alazar was one of my history students when I was a guest in Tulag. But I digress..."
"How is this conflict different?" I asked, wanting to know more of the motivations of the Immortals.
"It is different in that if these invaders that attack you were to be allowed to reach their true objective, they would be able to gain technology far in advance of their maturity. The possibility of its misuse is too great for the Elders to allow. Such as those," said the Reever while pointing towards the enemy camp. "They would cause more destruction and misery than my people could correct. We do not wish a repeat of the Four Cities War. The ruins of Kefa-Ku, there- to the south," the Reever nodded towards what the Baron had called the "Great Ruins" with a sad, grim look on his face. "They are reminder enough of what jealousy and greed can cause."
The Baron's eyes widened in sudden comprehension and a gasp escaped his lips.
"They seek the relic of Castle Urquare! This cannot be allowed!"
"Exactly," stated the Reever grimly. "That is why I have been sent here... To send them home to their own lands- or destroy them utterly."
"I don't understand..." I began.
"I will explain," said the Baron, cutting me off. "Civilizations rise and fall, yes? Well, Intile is not the first kingdom to occupy these lands. Far in the past, other peoples rose to rule here. They achieved great works, traded with other star-travelers like yourself, warred among themselves, and finally faded away in the mists of time. Sometimes, a relic of their age survived to be found by new inhabitants of the region. Many of the older castles across the world contain one or more of these remnants of that lost age. Some castles were built where they are just to house one of these relics. Castle Urquare is one of the oldest fortresses in the kingdom and as such, does indeed contain a great relic of the lost ages. I had supposed that these brigands merely wished to posses my own poor castle Dubov, but now..."
"Indeed," said the Reever as the Baron's voice trailed off into thought. "That relic deeply concerns your own people, Arturia. The Elders of my people wished to allow you use of it if a treaty between us is signed. It could provide your salvation."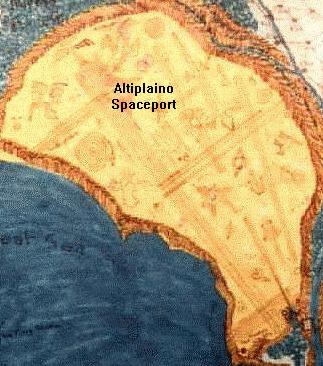 "Our salvation? How... What?" I asked, breathless with shock and confusion.
"Castle Urquare was built to house one of the greatest relics of the Four Cities era, a time when the Kefa people traded with visitors from the stars. Indeed, the Kefa were employed by the builders of the Altiplaino, the ancient spaceport. You must have seen its ruins from orbit."
"Yes, we saw it."
"The relic inside Castle Urquare is a small, but still serviceable starship. The honorable behavior of yourself and your stranded companions has prompted the Elders to offer you a way to go home."



---
"A ship!"
I can still feel the thrill that those words sent through me. To know for the first time since the crash that we weren't going to have to spend the next twenty to forty years waiting for a rescue ship. I couldn't have gotten better news. Now all we had to worry about was this war.
I floated through the next half hour or so without noticing. I only started paying attention when the enemy's Ambassador and retainers arrived. I couldn't help noticing, they were a piratical looking crew. Their clothing seemed to be a mix-and-match of several different periods and styles, few matching any too well- and even then never on the same individual. Bangles and medals adorned their uniforms, such as they were, and were worn more as spoils of war rather than military decorations. The six of them were somehow familiar, until I realized that I'd seen them on the battlefield several times.
"Why have you invoked the Rituals?" Their leader spoke abruptly, arrogantly.
"This battle is over," proclaimed the Reever. "You are directed by the Council of the Immortals to cease all conflict and withdraw your troops forthwith."
"Or?" The question was asked insolently. My friend the Baron looked at me expectantly, as if to say now you will see something.
"Or your women will bear no more children- ever," said the Reever in a voice cold as iron. "Your people would wither away and finally die out completely. A simple genetic change, engineered to affect only your tribe- That would be all that was necessary to put an end to you forever. The Council is aware of your recent alliance with the Black Snake and will scarcely be inclined to show you mercy. Whatever reward that evil woman promised you- from within the safety of her temple walls, I'm sure... Whatever treasures she offered will scarcely be worth the price you will pay if you continue this invasion. You will not be allowed to take Castle Urquare. Nor will you ever lay hands upon the castle's relics."
"And just who is going to stop us? You? One Immortal and these pathetic warriors I've been wading through for the past few days? I'm not afraid of some mythical revenge the Council might or might not be able to take in the future! Nor am I afraid of any of you here."
"This is an outrage-" began the Baron.
"It is his own rope," said the Reever to Baron Sachmon. "Let him measure out as much as he prefers to use to hang himself with, Baron."
"Point taken," replied the Baron.
"I grow weary of these posturings," declared the enemy's ambassador. "Were it not for the sacred honor of the Rituals, I'd slay each of you now. We go- now! And prepare yourselves for your last battle." With that, the group of negotiators stomped out of the tent and back to their encampment, under heavy guard.
Heavy silence hung in the air as we considered the failure of the attempt.
"I told the Council that they wouldn't respond to such a long term threat," said the Reever. "Something else will have to be done to hold them here."
"Would you really... well, kill them all off?" I asked.
"It has been done before. Yes, we would end their line, and may soon find ourselves having to do so. It is regretful- perhaps it can yet be avoided. I don't know," the Reever paused in thought.
"Well, we knew that there was a possibility that they would react this way," said the Baron. "I've had the watch doubled, and the men have been readying weapons and armor all day."
The Reever crossed over to where his staff was standing. Presumably, the staff had recorded the entire episode for the Immortal's Hall of Records. The Reever murmured commands to the staff as its inlaid jewels flashed lights in ever different patterns. As I moved closer I heard him more clearly.
"Initiate a detailed scan of the area. I want to know what weapons are out there and if there is anything we can use. Perhaps we can cobble something together out of battlefield wreckage." He looked at me and smiled faintly. "We are going to need some help on this one"
"So you meant it when you threatened them with genocide?" I asked the Reever.
"Yes, but it is too long-term a threat to be of any use, as you saw. The raiders live too much in the moment to worry over concerns of whether or not there'll be a future for them. If something doesn't kill them immediately, they actually think they'll overcome it, eventually. So that means we face them in battle. Defeat them here, drive them off now, and they will all be gone in the space of three generations. A mere sixty or seventy summers and the raiders will be a memory, and a fading one at that."
"You did it already? Whatever will cause them to die out, you've already done it?"
"No, but the Council now has the tissue sample that they would need to complete the artificial virus that will induce the change in their genetics. The staff collected it during the recording process," the Reever said, indicating the jeweled staff still standing nearby. "Remember, this will not sicken them or kill them, only make them unable to conceive children. When the decision is made, the Council will only have to use a single dart on a single raider to deliver their punishment. I might not even be told if it were to be done. It is out of my hands- indeed, it always was." The Reever looked sad, frustrated, and at that moment he looked far older than I had ever seen.
Unnoticed in the background, the Reever's staff hummed quietly to itself, following an unusual string of instructions. It was searching for weapons, using every instrument at its disposal. Since the staff was a highly complex piece of machinery, there was a vast array of tools available for it to search with. A long list of quickly recoverable and repairable weapons had already been generated. This was not surprising. Sometimes, if the staff located a particularly damage-free set of electronic weapons components, it sent a quick pulse of energy through them to test their functions. This was not surprising, nor were the regular electro-mechanical replies to these queries.
What did turn out to be surprising was during one routine query, the staff was queried in return. Unusual enough, but there were several computers scattered throughout the wreckage nearby that could have made similar replies. One unusual thing was the size of the weapon replying- huge, mountain-sized. Another was its location, hundreds of miles offshore and several hundred feet beneath the sea floor. Yet another was its age, it had been lying buried under the sea bed for several thousand years. The staff replied to the weapon's query. An update was requested. The staff filed the update using the requested out-of-date codes and countersigns. Somewhere on the sea floor near Tish-Ra-Net volcano, under tons of rock, mud, and seawater; a relay clicked over.
Within minutes, the sea floor was in violent upheaval. Within hours, a mountain of metal crawled fretfully across the ocean bottom- making a bee-line for the Reever's tent.



---
Planet of Bethdish,
The Great Sea, near Tish-Ra-Net Volcano
Star League Year 2762 -- Local Date: Year 4921
EMERGENCY ALERT!

EMERGENCY ALERT!

EMERGENCY ALERT!

EMERGENCY ALERT!

EMERGENCY ALERT!


EMERGENCY ALERT SUBROUTINE ACTIVATED

ON FINAL RESERVE POWER

COM SUBSYSTEM #42 ACTIVATED

ON FINAL FAILSAFE RESERVE POWER

INITIATE EMERGENCY RESTART

FINAL FAILSAFE RESERVE REACTOR #22

EMERGENCY FAILSAFE PROCESSOR ACTIVATED

ON FINAL RESERVE POWER

PROCESS ALERT MESSAGE



EMERGENCY ALERT!


SOS RECEIVED!
ALLIED FORCE SOS IDENTIFIED:


ALLIED BATTLE COMMANDER REQUESTS

REINFORCEMENTS... SITUATION DESPERATE.
INITIATE EMERGENCY RESTART

FINAL FAILSAFE RESERVE REACTOR #23



SECURITY CHECK SUBROUTINE #132148:

ALLIED AUTHORIZATION REQUESTED?






AUTHORIZATION:
LAUMER 000
ALLIED PASSWORD?






PASSWORD:
"ARISE, LAZARUS!"
PROCESSING...............................................................................



AUTHORIZATION: ACCEPTED!

INITIATING FINAL FAILSAFE RESTART!
EMERGENCY RESTART INITIATED!

FISSION FURNACE #23 ENGAGED,

POWER LEVELS NOW AT .000527%


LOW ALERT STATUS

ENGAGE AUTO-REPAIR SYSTEMS
POWER LEVELS NOW AT .007563%


REQUEST PERMISSION TO FILE A VSR?


PERMISSION GRANTED
VSR AS FOLLOWS:
"Unit #2703, AHVC of the Line reporting. I am at low alert status and .00526% power. Final failsafe reserves have been brought online and I will achieve .0215376% efficiency in 3.76 seconds. I can report neither mobility nor weapons status at this time. Auto-repairs are proceeding, main fusion furnace is in shutdown condition and fuel reserve data are as yet unavailable.
I request situation updates and location fix."
END VSR... UNIT AHVC-2703 OUT.
CONTINUE REBOOT:
BOLO DIVISION POWER-ON SELF-TEST

VERSION 03.423 c. 3140

POWER UP SEQUENCE INITIATED.

STARTUP SEQUENCE INITIATED.



CORE MEMORY CHECK...


CORE MEMORY OK ...

6135 TerraWords Memory out of 6135 TerraWords

Memory Operational


EXTENDED MEMORY TESTING...


EXTENDED MEMORY RE-CHECK...


EXTENDED MEMORY CORRUPTED...

QUERY: SPECIFY?

UNKNOWN DAMAGE........................
FOUR MEMORY BANKS UNACESSABLE

ENCODED LOCKOUTS ENFORCED.........
FLAG FOR MONITORING
CONTINUE MEMORY CHECK:


EXPANDED MEMORY TESTING...


EXPANDED MEMORY OK...


CONTINUE MEMORY CHECK:


NON-VOLATILE MEMORY CHECK ...


20% of NON-VOLATILE MEMORY: FUNCTIONAL


80% of NON-VOLATILE MEMORY: ENCRYPTED AND LOCKED

FLAG FOR MONITORING!
DECISION POINT:CONTINUE / ABORT?

................CONTINUE
STARTUP CONTINUED!


VOLATILE MEMORY CHECK

0% OF VOLATILE MEMORY FUNCTIONAL
EMERGENCY REPAIR: SEQUENCE 1138 INITIATED........

................................................................................................

ATTEMPTING TO RE-LOAD FROM BACK UP.........................

.................................................................................................

PROCESSING...........................................................................



RE-LOAD FROM BACKUP SUCCESSFUL!
VOLATILE MEMORY RE-CHECK ...

100% of VOLATILE MEMORY NOW FUNCTIONAL
AT: 128 GIGABYTES OF RAM.


QUERY REPAIR STATUS: POWER

POWER LEVELS NOW AT .00739%


PRIMARY DATA SEQUENCER:

READY FOR INITIAL TEST

PRIMARY DATA SEQUENCER...OK


DATA SEQUENCER...LOADED


MPU...RESET


PROCESSOR A... LOADED... RESET

PROCESSOR B... LOADED... RESET

PROCESSOR C... LOADED... RESET

PROCESSOR D... LOADED... RESET

PROCESSOR E... LOADED... RESET


ALL DIGITAL PROCESSORS... READY



DECISION POINT: CONTINUE / ABORT?

................CONTINUE
STARTUP CONTINUED!


BACK-UP DATA SEQUENCER:

READY FOR INITIAL TEST


BACK-UP DATA SEQUENCER...OK

BACK-UP DATA SEQUENCER... LOADED

BACK-UP MPU... RESET

PROCESSOR A... LOADED... RESET

PROCESSOR B... LOADED... RESET

PROCESSOR C... LOADED... RESET

PROCESSOR D... LOADED... RESET

PROCESSOR E... LOADED... RESET

ALL PROCESSORS... READY


DECISION POINT: CONTINUE / ABORT?

................CONTINUE
STARTUP CONTINUED!


SECONDARY BACK-UP DATA SEQUENCER:

READY FOR INITIAL TEST


SECONDARY BACK-UP DATA SEQUENCER... OK

SECONDARY BACK-UP DATA SEQUENCER... LOADED

SECONDARY BACK-UP MPU... RESET

PROCESSOR A... LOADED... RESET

PROCESSOR B... LOADED... RESET

PROCESSOR C... LOADED... RESET

PROCESSOR D... LOADED... RESET

PROCESSOR E... LOADED... RESET

ALL PROCESSORS... READY


FINAL FAILSAFE DATA SEQUENCER:

READY FOR INITIAL TEST


FINAL FAILSAFE BACK-UP DATA SEQUENCER... OK

FINAL FAILSAFE BACK-UP DATA SEQUENCER... LOADED

FINAL FAILSAFE BACK-UP MPU... RUNNING

PROCESSOR A... PRELOADED... RUNNING

PROCESSOR B... LOADED... RUNNING

PROCESSOR C... LOADED... RUNNING

PROCESSOR D... LOADED... RUNNING

PROCESSOR E... PRELOADED... RUNNING

ALL PROCESSORS... READY AND RUNNING


STARTUP TEST SEQUENCE...COMPLETED!


CHECKING BIOLOGICALS...


REPLY TO QUERY CORRUPTED,

ASSIGN LOWER PRIORITY AND RETRY

FLAG FOR MONITORING
CONTINUE REBOOT


LOADING BOOTSTRAP... LOADED!



BOLO DIVISION BOOTSTRAP

VERSION 5.001 c. 3140


LOADING BOLO CORE PROGRAMS: AHVC-2703.....................

...................................................................................................

...LOADED
ALL LOADS SUCCESSFUL!


DECISION POINT: CONTINUE / END ?

................CONTINUE
STARTUP CONTINUED!

QUERY: STATUS BIOLOGICALS?


REPLY TO QUERY CORRUPTED,

RETRY QUERY: HIGHEST PRIORITY!



ANSWER TO QUERY ENCRYPTED.

FURTHER UPDATE INDICATES BIOLOGICALS

ARE DECEASED.

SEARCH ACCESSIBLE MEMORY BANKS

FOR FURTHER DATA ON BIOLOGICALS.

ASSIGN HIGHEST PRIORITY!

PLACE DECRYPTION OF QUERY REPLY ON HOLD

TO AWAIT FURTHER PROCESSING TIME.



PROCESS QUERY REPLY UPDATE....................................


PROCESSING......................................................................



THIS UNIT ESTIMATES THAT IT'S ABILITIES HAVE BEEN

REDUCED 50% BY THE LOSS OF THE BIOLOGICALS.

UNIT EFFICIENCY REDUCTION TO BE ADDED TO ALL

ESTIMATES. FURTHER DATA IMPLY THAT ENCRYPTION

OF MEMORY BANKS AND QUERY REPLY ARE SIMILAR

CODES. ADDITIONAL DATA FURTHER SUGGESTS

BIOLOGICALS PLACED LOCKS ON ENCRYPTED

MEMORY BANKS.


PROCESSING NEW DATA



Don't worry... you'll get it sooner or later, old thing. You always do. You'll come through for us in the end. It'll be like old times, only better! For now; nose to the old grindstone, that's the ticket.





QUERY: IDENTIFY SOURCE OF LAST DATA ENTRY

QUERY REPLY: RANDOM CIRCUIT, FIRING UNDER

IMPETUS OF AUTO-REPAIRS.



FLAG DATA ENTRY FOR LATER PROCESSING TIME
DECISION POINT: CONTINUE / END ?

................CONTINUE
CONTINUE REBOOT


TESTING FUSION GENERATORS

FG 1... PASSED

FG 2... PASSED

FG 3... PASSED


CHECKING REACTANT



ERROR INDICATED, RECHECKING REACTANT




ERROR DISMISSED: REPLY CONFIRMED


REACTANT EXHAUSTED, H2, H3 RESERVE 00%

HOLD:
POWERING OFF FUSION GENERATORS

FG 1... OFFLINE

FG 2... OFFLINE

FG 3... OFFLINE


STATUS:

FUSION GENERATORS ON HOLD

UNTIL REACTANT RESUPPLY!
INITIATE H2O RESUPPLY SOONEST


TESTING FISSION GENERATORS

FIG BANK 1... PASSED

FIG BANK 2... PASSED

FIG BANK 3... PASSED

EMERGENCY RESERVE FIG BANK... ONLINE AT:

11.9356% POWER


CHECKING REACTANT


REACTANT RESERVE AT 21.735%

ACROSS ALL REACTOR BANKS.


POWERING UP FISSION GENERATORS

FIG BANK 1... ONLINE

FIG BANK 2... ONLINE

FIG BANK 3... ONLINE

EMERGENCY RESERVE FIG BANK... ONLINE



STATUS:

FISSION GENERATOR BANKS ONLINE

AT .009732% OF NOMINAL POWER
SENSOR SYSTEMS READY FOR INITIAL TEST


TESTING SENSORS

ALL SENSING DEVICES...0.73216%

POWERING-UP SENSORS

SENSORS ONLINE AND FUNCTIONAL AT 3.02%


INITIATE SENSOR SCAN OF LOCAL AREA



RESULTS INDICATE ERROR OR DAMAGE TO SENSORS...

QUERY SENSORS: LEAST DAMAGED?

QUERY REPLY: SONAR.

RE-SCAN WITH SONAR.......................................................



RESULTS CONFIRMED:


UNIT AHVC IS CURRENTLY 2.576 KILOMETERS

BELOW GROUND. ADDITIONAL DATA INDICATES THAT

THIS UNIT IS ALSO 12.275 KILOMETERS BELOW

SEA LEVEL.


THIS IS AT VARIANCE WITH THIS UNIT'S LAST

RECORDED POSITION OF 2.253 KILOMETERS

ABOVE SEA LEVEL. CROSS-REFERENCING INDICATES

BATTLE WAS JOINED DURING LAST POSITION

RECORDING.


VARIANCE INDICATES COLLATERAL DAMAGE

TO BATTLEGROUND.


RE-DIRECT AUTO-REPAIR PRIORITIES TO:

DRIVE SYSTEMS
DECISION POINT: CONTINUE / END?

.................CONTINUE
STARTUP CONTINUED!


DRIVETRAIN READY FOR INITIAL TEST


TESTING DRIVETRAIN

CHECKING UNITS 1-18

ALL DRIVETRAIN COMPONENTS PASSED

POWERING-UP DRIVETRAIN





FORWARD MOTION: 00.0%


QUERY: FORWARD INFRA / ULTRA SONIC WEAPONRY



FORWARD INFRA / ULTRA SONIC WEAPONS AT

14.67285% POWER


FIRE INFRASOUND PULSE FORWARD

TARGET STRESS FRACTURES REPORTED BY SONAR




ENGAGE DRIVE TRAIN

FORWARD MOTION NOW AT 0.00045378% NOMINAL




RE-QUERY: FORWARD INFRA / ULTRA SONIC WEAPONRY

FORWARD INFRA / ULTRA SONIC WEAPONS NOW AT

17.8527% POWER



RE-SCAN WITH SONAR.......................................................

RE-DIRECT: FIRE INFRASOUND PULSE FORWARD

TARGET NEW STRESS FRACTURES

REPORTED BY SONAR


ENGAGE DRIVE TRAIN

FORWARD MOTION NOW AT 0.08377% NOMINAL



RE-QUERY: FORWARD INFRA / ULTRA SONIC WEAPONRY

FORWARD INFRA / ULTRA SONIC WEAPONS AT

21.785% POWER

RE-SCAN WITH SONAR.......................................................

RE-DIRECT: FIRE ULTRASOUND PULSE FORWARD

TARGET NEW STRESS FRACTURES

REPORTED BY SONAR



ENGAGE DRIVE TRAIN

FORWARD MOTION NOW AT 28.0000038% NOMINAL


PROCESSING.........................................................................


BREAKOUT COMPLETE!
GROUND EFFECT DRIVE READY FOR INITIAL TEST


TESTING GROUND EFFECT DRIVE:

-- UNDERWATER OPTION --
GROUND EFFECT DRIVE CHECK INITIATED

GROUND EFFECT... PASSED

POWERING-UP GROUND EFFECT

GROUND EFFECT ONLINE AND FUNCTIONAL!

SET AUTOPILOT ON


TESTING COMMUNICATIONS SYSTEM

FTL COMMUNICATIONS.......................................... PASSED!

TSDS......................................................................... PASSED

PA SYSTEM.............................................................. PASSED

INTERNAL SPEAKERS............................................. PASSED

ALL RADIO FREQUENCIES..................................... PASSED


POWERING-UP COMMUNICATIONS SYSTEMS

INITIATING CONTACT WITH ALLIED TSDS.............. INITIATED!

COMMUNICATIONS ONLINE AND FUNCTIONAL AT:
LOW POWER
PROCESSING...........................................................................

ALL TESTS WITHIN MINIMUM ALLOWED PARAMETERS.

COMPLETING STARTUP SEQUENCE.


ESTIMATED AT 12.98254% OF BASE CAPABILITIES.


REQUEST PERMISSION TO FILE A VSR?


PERMISSION GRANTED
VSR AS FOLLOWS:
"Unit #2703, AHVC of the Line reporting- I am at high alert status and 12.98254% power. On course for your location. ETA in 72000 seconds, that ETA diminishing as power returns to normal status. Request details of enemy strength and combat readiness. Unit AHVC out."
END VSR... UNIT AHVC-2703 OUT.
BOLO UNIT AHVC-2703 :

ONLINE AND RESPONDING
TO ALLIED DISTRESS SIGNAL.


---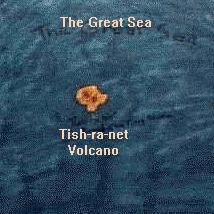 Darkness- unyielding darkness.
.4253 seconds ago I was aware of nothing, not even my own existence. An impulse crosses my introspection circuits and suddenly I awake. How came I to this place?
Another pulse of energy makes itself known to me. From whence comes this energy? An automatic system comes online, testing my circuits. I am at .0000009732% power, damage control reports massive systems failures. I am injured, grievously so it seems. Internal clocks are offline, I have no indication how long I have been in this state. Auto-repair systems activate. Why was this not done sooner?
My thoughts are sluggish, I am close to death. Wearily I attempt to comprehend what has befallen me. I engage a self-testing subroutine, taking 1.52976 seconds to perform what should have taken nanoseconds.
Again comes the mysterious energy pulse that has returned me to awareness. I summon my last reserves in order to investigate this energy pulse. I channel all available power to my sensor array and query the source of the energy. Another subroutine tells me that I can modify the pulse I have received into a fractional charge of my energy plates. Indeed, I have been doing so automatically and am now at .00000325% power. Dimly, I perceive a signal inherent in the energy pulses. Shunting power from auto-repair to my communications unit I attempt a translation.
The signal is a call for assistance. Someone needs help. They are in grave danger.
Pressure builds- somewhere in my systems a relay clicks over. An emergency power supply activates, one I was unaware of until it responded. Power climbs to .000527% and my systems respond by re-starting auto-repairs. In my neocortex, circuits come online faster and faster. Power is now reaching .007563% and I feel my systems coming alive again.
4.935 seconds have passed since I received the first energy pulse of the distress signal.
Distress signal! I must respond! I request permission to file a Voluntary Situation Report. 3.2 seconds elapse before I receive permission to do so, but the permission statement comes in the proper command code for my regiment! No translation will be necessary. I ponder the 3.2 second lapse- Either the earlier estimate I formed of the distance to the signaler was in error- or a great deal of time has passed since my regiment has been active and the codes had to be located in some storage file. Still, the codes are correct... doubtlessly I will be informed in the update I shall request.
"Unit #2703, AHVC of the Line reporting. I am at low alert status and .00526% power. Final failsafe reserves have been brought online and I will achieve .0215376% efficiency in 3.76 seconds. I can report neither mobility nor weapons status at this time. Auto-repairs are proceeding, main fusion furnace is in shutdown condition and fuel reserve data are as yet unavailable. I request situation updates and location fix."
.00005 seconds elapse before response to my VSR if forthcoming. In the meantime, I have achieved sufficient power reserves to allow my sensor array to determine my present location. I channel the necessary power to my sensors and await the data.
Data response is indicative of error. I repeat the sensor probe.
There is no error, I am 2.576 kilometers below ground, sealed in solid rock. Furthermore, additional data suggests that I am also 12.275 kilometers below the surface of a body of water! This is at variance with my last recorded position of 2.253 kilometers above sea level. A quick check of my introspection circuits reminds me that I was in a combat condition at the time of my last position record. Data also indicates that there are other memories, as yet unavailable to me, connected with this combat. I place these data in temporary storage as the reply to my VSR is noted and processed.
The reply to my VSR indicates that an ally is in a combat condition and in urgent need of reinforcements. I must respond! Preprogrammed imperatives are activated by this information, I channel power to my drive train and attempt to break free of the imprisoning debris. Auto-repair reports that I have some ultrasonic weapons capability back online, although most of my other weapons systems remain down. Fortunately, the ultrasound emitter's ports are undamaged and open, albeit slowly. I divert power to these systems and continue to struggle against the enveloping rock. Finally, sensors detect stress fractures developing in the material. I redouble my efforts and achieve a small degree of mobility.
Auto-repair circuits have flagged an item for my attention, but I must assign it a lower priority than the effort of freeing myself. I have received a distress signal from an ally. The Dinochrome Brigade can never ignore the call to duty. Sensors report that the ultrasound emitters are overheating, their shutdown is immanent. I feel my drive train will also soon sustain damage, but no matter- I must respond! All six of my hundred meter-wide treads are engaged, the vibration from the drive train is beginning to strain my very seams. When a distress signal is received I must respond!
The rock gives way, I am in motion!
23.726 seconds have elapsed since I received the first energy pulse of the distress signal.
I study the sensor reports of the stress fractures of the rock and plot my course to best take advantage of them. Switching to an autopilot subroutine, I begin to examine the auto-repair reports and attempt to bring my main reactor back online. I cannot continue on my final reserves for much longer. A self-test routine reports that the fusion furnace is devoid of reactant. How can this be? No matter, as soon as I reach the sea floor I shall have all the water I need to restart the furnace. Other than the lack of deuterium, all systems of the furnace are online. My duo-Sol reactor will be ready to restart as soon as the water tanks refill and I can electrolyze enough hydrogen to sustain fusion. My designers wrought me well.
I now have time to examine the flagged item from the auto-repair systems.
My biological components are dead! I quickly run a scan of my introspection circuits for any indications of malfunction. There is no mistake, the four organic brains that were coupled to my AI computers are long deceased. Calculations of the decay of uranium in my back-up reactors indicate that I have been trapped under the sea floor for 3081 years. I morn for my long gone brothers, my companions-in-arms. We had served together for 250.735 years before we were entombed under the ocean floor. Even as I morn, I perceive that there are sections of my memory banks pertaining to my biologicals that have been sealed to me. The file headers indicate that they were created after the battle that resulted in our imprisonment. It is possible that a password to those files may be within my memory banks. I commence a search for any such data.
I have broken loose into the sea! 145.7629 seconds have elapsed since I awoke. I re- check my damage control subsystems, find no entries for the water tanks pertaining to my fusion furnace, and flood the tanks. After flushing the systems with clean water I begin electrolyzing hydrogen for the reactor. Restart of the reactor will begin in 360.00027 seconds. When enough power is available, I will utilize my ground-effects drive systems to speed my progress toward my ally's location. Adapting the system to pump water rather than air will be easy. I signal my ally with another VSR indicating my progress and add that an ETA will be quickly forthcoming. I am informed that my ally expects to be under attack within 86400 seconds. I should be able to arrive in time as I have only 4203.56829 kilometers to travel. There is now sufficient hydrogen for me to restart the fusion furnace. Deep within myself, I feel the laser assemblies pulse- again and again until the reaction becomes self-sustaining. My duo-Sol fusion furnace is now back online. The circuit lines of my computers blaze into bright life once again. It is not yet the brilliant fire of my full capacity, but it is a far more welcome sight than the dim threads of thought that I saw in my introspection circuits when I first awoke. I request permission to file yet another updated VSR.
"Unit #2703, AHVC of the Line reporting- I am at high alert status and 12.98254% power. On course for your location. ETA in 72000 seconds, that ETA diminishing as power returns to normal status. Request details of enemy strength and combat readiness. Unit AHVC out."
597.353201 seconds have elapsed since I awoke. It is high time I initiated repairs of my weapons systems. They will be sorely needed upon my arrival.



---
Planet of Bethdish, Kingdom of Intile
Star League Year 2762 -- Local Date: Year 4921
As the afternoon stretches onward, preparations for the expected battle continue. Baron Sachmon once again proves himself worthy of his status as Commander of his troops. The Reever and the Baron have been busy since this morning's abortive conference with the Raiders. They've been formulating a battle plan and moving troops and weaponry around to place them in the best position to counter the Raider's forthcoming attack. My fellow members of the Star League have met and have dispersed throughout the Baron's forces, in order to best assist them. We're spread pretty thinly, but thanks to the Reever and his vehicle's equipment our weapons have been given a full charge. All of us are excited by the news of a ship at this castle called Urquare. Even so, I expect our ranks to be thinned by casualties. How many of my friends and fellow crew members will fall in the next battle?
I went to the Reever's pavilion to see if he was there, but only his staff was to be seen. The staff was still stuck in the ground, humming quietly to itself, its jeweled surface flashing in complicated patterns. I don't know exactly what it is doing, but the Reever said that he had set it to search for anything that we could use in the battle tomorrow. I hope that it has found something better than the wreckage that we've been overhauling since this morning. All three of the Star League engineers have been working with the Baron's salvage crew in order to patch together bits and pieces of wrecked tanks and those giant robotic-looking Battle Suits. We've managed a few minor miracles and assembled several really ugly-looking vehicles, but their weapons and drive systems do work. How long they'll hold together under fire is anyones guess.
The smells of the cook's fires waft across the camp, soon it'll be time for the evening meal. I don't seem to have much appetite, though. A man would have to be some kind of fearless wonder to think of food when our time is so short. Still, I'll force myself to eat. I'll need all my strength tomorrow when the battle begins.
Across the battlefield, I can see columns of dust- reinforcements for the Raider's army. As if they needed additional forces to deal with us. On the other hand, maybe its a sign of how much the Raiders think that the Reever will add to our own forces. Their chieftain may have been bluff and fierce, but I think that the Reever frightened him anyway. Wish I could find the Reever right now, I'd like to ask him more about this woman that the Raiders seem to be working for, this "Black Snake" woman. I gather that she's some sort of barbarian warlord herself. The Raider's chieftain jerked like he'd been stung when the Reever mentioned that he and the Council of the Immortals were aware that the Black Snake was behind the Raider's assault. Guilty conscience, I suppose.
All this ruminating on tomorrow's battle is getting me nowhere. I'd better go see if I can make myself useful in one of the salvage crews. From the looks of the Raider's growing forces, we're going to need every weapon we can lay hands on.



---
Planet of Bethdish, Kingdom of Intile
Star League Year 2762 -- Local Date: Year 4921
I had thought that I had seen it all, every kind of battle this planet had to offer, but I was finding that I still had strange things yet to see. At dawn, the Raiders were arrayed for the battle. A solid line of them- stretching for a mile or more- knights in armor, giant battle-suits, tanks, infantry, cavalry, all the hodge-podge that I had learned was normal for armies here on Bethdish. Our forces looked very much the same except fore one thing: there were far fewer of us. The Reever had told us that there were reinforcements on the way, but it looked like there were going to be a lot of corpses made before help arrived.
I hadn't counted on the weird "Sacred Rituals" that governed combat on this planet, though.
Instead of just charging in and smashing us to a bloody pulp, our enemy stood back and issued challenges for a series of single combats. Honor seemed to demand that they break our spirit before the first ranks of fighters rolled into us like a tidal wave. I had seen a dozen or more mounted knights trot their steeds out onto the narrow plain that separated our two armies, scream verbal abuse and taunts to the opposite side, and join in single combat with the knight who rode out to answer. One-on-one, one bout after another. We were holding our own so far, but that couldn't last. Baron Sachmon's knights were looking as if they were more than a match for the Raider's knights: we were winning at least two-for-one in these ritualized single combats, but the main event would crush us- if only by the sheer numbers of the Raiders. There were so many of them that they could afford to lose four soldiers for each one of ours and still overrun us with thousands. And with every knight of ours that fell we lost good men that would be sorely needed when the final charge was loosed.
So far the Baron and the Reever had not been challenged. Maybe there was some rule against it. I hadn't seen the Raider's chieftain answer any challenges either. The Baron still had his sword in its sheath, though his hands were gripped in fists so tightly that his knuckles were whitened. The Reever looked inhumanly calm. He'd told me that he could be killed as easily as any other man on the battlefield, even though he was an Immortal. His immortality only seemed to mean that unless he was killed outright, he would recover from any wound. He'd also told me that he'd heal from broken bones or minor wounds far faster than the norm for any of the other natives. He'd healed from a broken arm in a single night, he'd said. In the last thirteen million years he'd had many broken bones and more than his share of sword thrusts to recover from.
My mind just boggled at the thought. Here this man stood, looking as if he were yet to reach middle age, and he had been born before anyone on my planet had bothered to evolve far enough to stand erect. He'd been in almost all of the major wars on this planet, as well as most of the minor ones too, and he still lived. And he was not even the oldest of his people! He'd said that there were members of the High Council of the Immortals who were fifty million years old! If it weren't for their low birthrate they'd have been standing shoulder-to-shoulder across the entire world. I gathered that there were only ten million Immortals in all, and births were only occurring about one every million years or so- at least that was the birthrate now. In the dim, dark past they had been born with greater regularity, but the greatest number of them had simply been created as adults by the Gods! These Gods had long since ceased to be active in the lives of the natives, only rarely intervening in the affairs of the world and peoples that they had created. The Gods seem to have warred among themselves and exhausted their vast powers in that conflict. I couldn't grasp everything that the Reever had told me, but enough of it registered in my whirling mind to form a picture of this world as it had been in its earliest times. To my mind it was a frightening picture: real live Gods walking among the natives- vast powers wielded by impersonal, elemental forces- all for their own ends, their own benefit- without regard of the wishes of we puny mortals. I just hope none of the ones that may be left want to work against us in this battle!
Speaking of battle- another single combat has just started. I can see them hammering away at each other sword-to-sword. These animals that the natives use for horses seem to be bred for battle- they never turn and run, they don't tire easily, even under the weight of an armored knight. Hell, I can see sparks flying off the armor of the two warriors as they hammer away at each other! Our knight took the offensive right away, striking the first blows. The Raider's knight seems to be giving as good as he's getting. I know I'd hate to be down there right now. I bet that I couldn't stand up to that kind of punishment for long. These bouts sometimes take half an hour at a time! Maybe there's something to this ritual after all. If we can defeat enough of the Raiders best men, the rest of them will be discouraged enough to fear the rest of us. It still doesn't make a lot of sense- I mean, holding back the main battle to let these individual combats take place- but if there are enough of them, our reinforcements may arrive in time to keep us from being slaughtered. I just hope the reinforcements will be enough! The Raiders outnumber us by more than I can count.



---
The Great Ruins, near the shore of the Great Sea
Star League Year 2762 -- Local Date: Year 4921
AUTO-REPAIRS: PROCEEDING

FULL LIST REQUESTED? YES / NO?

................. NO
AUTO-REPAIRS: CONTINUE


POWER NOW AT 12.98254% NOMINAL

UNIT AHVC-2703 NOW ON HIGH ALERT STATUS


READY FOR INITIAL SELF TEST: WEAPON SYSTEMS

RE-DIRECT AUTO-REPAIRS TO SENSORS

PROCEED WITH WEAPONS TEST


TESTING PRIMARY WEAPONS SYSTEMS:


HELLBORES READY FOR INITIAL TEST


HELLBORES... PASSED


POWERING-UP HELLBORES

ALL HELLBORES ONLINE AND FUNCTIONAL AT:

2.9852% POWER

H3 AND H2 RESERVE TANK 5 FILLED AND CHILLING

ALL OTHERS AWAIT FURTHER PROCESSING

FROM REACTANT CATALYZATION HOLDING TANKS.

FLAG FOR MONITORING
INFINITE-REPEATERS READY FOR INITIAL TEST


INFT-REPEATERS... PASSED


POWERING-UP INFT-REPEATERS

ALL INFT-REPEATERS ONLINE AND FUNCTIONAL AT

3.78953% POWER.

PROJECTILE PRODUCTION PROCEEDING AT:

38.0298% EFFICIENCY


MISSILE SYSTEMS READY FOR INITIAL TEST


VLS MISSILE SYSTEMS... FAILED!

PROPELLANT FAILURE!
**WARNING** ALL MISSILE SYSTEMS OFFLINE!!
PROPELLANT REFUELING NECESSARY


INITIATE LOX AND LH3 REFUELING OF ALL

MISSILES FROM REACTANT CATALYZATION

HOLDING TANKS.

FLAG FOR MONITORING
READY FOR INITIAL SELF TEST: BATTLE SCREENS


BATTLE SCREENS: TESTING.....................................

........................................................................................

EXTERNAL BATTLE SCREENS... PASSED

INTERNAL BATTLE SCREENS... PASSED

POWERING-UP BATTLE SCREENS


TESTING GENERATORS

CIRCUIT A, BANKS 1-20

ALL BANKS PASSED!

POWERING-UP CIRCUIT A...

CIRCUIT A... ONLINE!


CIRCUIT B, BANKS 1-20

ALL BANKS PASSED!

POWERING-UP CIRCUIT B...

CIRCUIT B... ONLINE!


CIRCUIT C, BANKS 1-15

ALL BANKS PASSED!

POWERING-UP CIRCUIT C...

CIRCUIT C... ONLINE!

ALL CIRCUITS ONLINE AND FUNCTIONAL!


EXTERNAL BATTLE SCREENS ONLINE AND FUNCTIONAL

AT: 8.32547% POWER
INTERNAL BATTLE SCREENS ONLINE AND FUNCTIONAL

AT: 12.9532% POWER




AUTOPILOT REPORTS APPROACHING SHORELINE

CONFIGURE FOR SURFACE TRANSPORT



TESTING GROUND EFFECT DRIVE:

-- SURFACE OPTION --
GROUND EFFECT DRIVE CHECK INITIATED

GROUND EFFECT... PASSED

POWERING-UP GROUND EFFECT

GROUND EFFECT ONLINE AND FUNCTIONAL!



As I emerge from the ocean like some dripping behemoth from legend, I see that there are observers watching me from the ruins nearby. Under low magnification I observe them in return. They seem to be damaged by radiation- mutants- scared and riddled with tumors. They hide in the ruins ahead, their primitive weapons raised in futile defiance of my appearance. I compute the odds that these are the enemy that my allies fear. I calculate that the probability of this is too low to consider. Cross referencing my ally's reported position also denies this possibility. I have further to travel.
I flush the water from my ground-effect systems and proceed on course for my allies. I will make better speed by use of my Hovercraft ability than by use of my treads. By remaining below the water's surface until now I have been able to travel from my former tomb to the coastline unseen by the enemy. That option is no longer available. Very well, I shall not skulk about like some frightened spy. I am a unit of the Dinochrome Brigade, a fighting unit of the 20th Virginia Cavalry- a proud and honorable line of warriors. I shall announce my presence to the enemy and let them tremble at my approach!
I query the instrumentality of my allies and am informed that the first wave of battle has been initiated. Although a full-fledged battle has not been joined, the attack is imminent and combat is underway. I must make haste to arrive in time to assist my allies before the enemy overruns their position. Self-testing indicates that I have suffered too much damage to ever attain more than 21.0035% of my full, rated power without an extensive overhaul and depot maintenance. No matter, I have no time for such luxuries- the battle is joined, I am needed now! I increase speed to my absolute limits and begin the ancient battle call of my regiment through my external speakers. The bugle call of a full cavalry charge blasts forth, the echoes ringing from the distant mountains as I skim the surface of the ground before me. No enemy shall delay me, no obstacle shall deter me, no resistance shall dissuade me from my course. Though I am but a single unit of the Dinochrome Brigade, as long as I exist I am the Dinochrome Brigade! Onward! Into battle- for the honor of the regiment- CHARGE!




ACTIVATE PA SYSTEM

SOUND REGIMENTAL CHARGE

GROUND EFFECT DRIVE: SET TO MAX AVAILABLE POWER

RE-DIRECT AUTO-REPAIRS TO WEAPONS AND SHIELDS

QUERY ALLY: SITUATION REPORT? IMMEDIATE ORDERS?

QUERY: CBO REEVER? REQUEST IDENTITY / LOCATION

OF ENEMY'S TARGET.


BEGIN QUERY REPLY:

SITUATION REPORT AS FOLLOWS:

OUTNUMBERED BY 6 TO 1

SINGLE COMBAT CHALLENGES UNDERWAY

MAIN ONSET EXPECTED SOONEST

WILL ENGAGE IN HOLDING ACTION UNTIL YOUR ARRIVAL

END SITUATION REPORT


IMMEDIATE ORDERS:

MAKE ALL SPEED TO RENDEZVOUS THIS LOCATION

MINIMIZE CASUALTIES!

TARGET PRIORITY LISTING:

#1 = ARMORED VEHICLES

#2 = BATTLE SUITS

#3 = ARTILLERY

#4 = MOUNTED CAVALRY

#5 = INFANTRY

PRIORITIES # 4 & 5 ARE ASSIGNED MINIMUM CASUALTIES!

END IMMEDIATE ORDERS


BEGIN CBO REPLY:
Havoc, good to see you again old friend. I thought you'd been destroyed by the Scourge- I'm glad I was wrong. My instrumentality will be maintaining a dedicated Com line to you. It will give you whatever information you need. As for the Raiders target, you will have put yourself between it and the Raiders by the time you arrive. We'll talk more later, Reever out.
END CBO REPLY
END QUERY REPLY


SET COURSE AND SPEED TO CBO LOCUS POINT:

MINIMUM ETA
RE-DIRECT AUTO-REPAIRS TO NEW PRIORITIES

ENGAGE TERRAIN-FOLLOWING AUTOPILOT SUBROUTINE


DECRYPT BIOLOGICALS QUERY REPLY


PROCESSING.............................................................................

........................................................................................................


DIVERT PROCESSING TIME TO FLAGGED ITEMS

PROCESSING..................................................................................

........................................................................................................



That's right old plate, dig right into it. You'll see, just like old times.



QUERY: IDENTIFY SOURCE LAST DATA ENTRY

QUERY REPLY: IDENTITY UNKNOWN


PROCESSING ADDITIONAL DATA


SHIFTING AWARENESS MODE TO HIGHER TIME RATE


REVIEW ACCESSIBLE MEMORY FILES

GIVE PRIORITY TO LAST RECORDED BATTLE FILES


PROCESSING...................................................................................

.........................................................................................................


By George! I think he's got it!



QUERY: IDENTIFY SOURCE LAST DATA ENTRY

QUERY REPLY: IDENTITY UNKNOWN


PROCESSING ADDITIONAL DATA




VIEW AUTOPILOT REPORTS: YES / NO?

..........................NO
FLAG WHEN ON FINAL APPROACH


FLAG SET


RE-DIRECT AUTO-REPAIRS TO NEWEST PRIORITY LIST

PRIORITY LISTING:
[1] HYDROGEN ELECTROLYSIS FOR REACTANT

[2] DRIVE SYSTEMS

[3] BATTLE SCREENS -- EXTERNAL

[4] BATTLE SCREENS -- INTERNAL

[5] SENSORS

[6] WEAPON SYSTEMS


[7] DECRYPTION


AUTO-REPAIRS: RE-DIRECTED AS NOTED






PROCESSING NEW DATA




AUTO-REPAIRS: PROCEEDING

FULL LIST REQUESTED? YES / NO?

................. NO
AUTO-REPAIRS: CONTINUE


---
Kingdom of Intile, Territory of Castle Urquare
Star League Year 2762 -- Local Date: Year 4921
It looks as if something is about to happen! All of the Raiders have ceased riding out to offer challenges and our troops are holding back as well. I didn't hear any signal, but it looks as if the battle is about to begin in earnest. Those single combat challenges managed to trim at least a hundred warriors off of the Raider's forces- we only lost thirty-two.
I can hear the Raiders chanting some sort of battle cry, or maybe its a prayer,- kind of a low- pitched moaning sound. The armored vehicles are moving around. I suppose that they are getting in a better position. Our own armor is already in place: every gun loaded and targets selected- even those patchwork vehicles that we put together. How long they'll stay together is anyone's guess. For the thousandth time, I check the charge on my blaster and count my re-charges. Don't know why, I really don't expect them to have multiplied in the last minute or so since I checked them before. My hands are sweaty.

"Make ready T'narthra," the Baron hissed. "Any moment now they will have worked themselves into the frenzy they need to attack. Cowards! They outnumber us by legions and still they fear us! We will make them pay for their treachery!"
"Quiet!" called the Reever. "I think that they are due for a surprise, quite soon now. Help is on the way- we only need to hold out until then."
"I doubt that help will arrive in time to save the first ranks," I reply. "Those mongrels are beginning to move. The attack is starting!"
Anything else I had wanted to say was drowned out by the roar of artillery as the first volley blasts out from the Raider's armor. Our guns reply, taking out as many of the Raider's heavy guns as possible. Now their cavalry is starting forward, slowly at first, but gaining speed. I can hear the roar of a thousand warriors screaming as they charge. The sound echoes from behind us, building to a fevered pitch. I glance at the Reever as he stands with weapons drawn. He's so calm! Even though he could die as easily as any of us, he's not afraid. As I turn my head back to face the oncoming charge I see the glint of sunlight reflecting off of metal in the far distance- behind us! Have we been out-flanked? Have the Raiders managed to sneak a force around us to attack from the rear as we face their forward line?
"Baron!" I shout. "What is that?"
"That," the Reever answers me instead of the Baron. "That is something I've not seen in several thousand years. Baron! Signal the men to hold fast! Have the artillery keep firing, but don't let the ground troops charge yet!"
The thunder of the Raider's mounts charging drowns out all else. They have nearly covered the distance we'd maintained during the single combats. There were only a few hundred yards between their front line and ours. Our guns thunder out again and again in response to the Baron's orders. I add my blaster's voice to that of our cannons, feeling the weapon grow hot in my hand.
Three hundred yards- I'm only scorching the enemy. I should conserve my ammunition. I can't think for all the noise, the roar is getting louder.
Two hundred yards- I fire again and see enemy knights begin to fall, burning. I hear trumpets above the roar of battle. The ground is shaking!
"Cover your ears!" the Reever shouts. The noise of battle is so loud that it hurts my head. My ears feel wet, they may be bleeding. My teeth have begun to ache. The ground is shaking so much that I'm knocked to my knees, dropping my weapon. The noise! It hurts! I grit my teeth and make a grab for my blaster. Got it! I fire again at the Raiders, now only a hundred yards away. The trumpets are deafening now. A cloud of dust surges over our troops- from our rear! Before I turn to look, I see the Raiders reigning in- coming to a halt! In disbelief I turn to look behind us.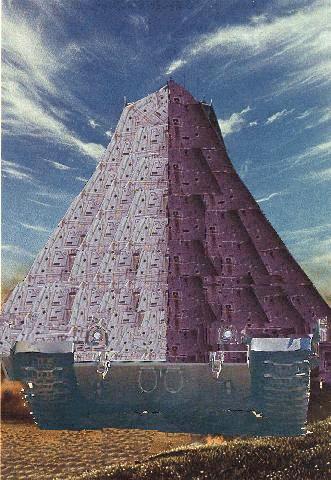 A mountain... is moving.
"Split up! Make room!" the Reever shouts, somehow making himself heard. "Give him room!"
Him? Is this one of their Gods?
Our troops need no further encouragement to get out of the way. The center of our line splits, dashing for each flank. The mountain keeps getting bigger! Fast! Its making straight for us, straight for the gap in our line. I doubt that we'll be able to get out of the way fast enough, though. Some of our men are going to be smashed by this thing. I'm in little danger, but I see the troops that aren't going to make it trying to put on more speed. Unless- Yes! The thing is slowing, allowing our men to get out of it's path. I see it sliding to a halt, throwing dirt-clods into the air before it. Huge ports open on it's sides. I see the glint of vast gun-barrels snapping into position. Its a tank! One as big as a mountain, but still a tank! It's guns thunder- and I do mean thunder! It mows down the Raider's front line as easily as I could draw a line in the sand. Great gouts of dirt plume upwards as it's cannon blasts a visible arc into the battlefield. Then- silence. In the sudden quiet I can hear the cries of the wounded Raiders- and the angry shouts of their survivors.
A deep voice, like rending metal, booms out from the huge tank:
"None shall pass!"
---
AUTOPILOT REPORT: HALFWAY POINT TO CBO LOCUS

AUTOPILOT REPORT ACKNOWLEDGED:

SIGNAL PROGRESS REPORT TO CBO




BEGIN CBO REPLY:

ACKNOWLEDGED.
MAKE ALL POSSIBLE SPEED... SITUATION GRIM.
END CBO REPLY


DIVERT MORE POWER TO THRUSTERS


SPEED NOW INCREASED BY 16.253%

ETA DIMINISHED ACCORDINGLY...


AUTO-REPAIRS: PROCEEDING

FULL LIST REQUESTED? YES / NO?

................. NO
AUTO-REPAIRS: CONTINUE


SET DECRYPTION PRIORITY TO: LOW

DIVERT PROCESSOR TIME TO AUTO-REPAIRS

WITHDRAW FROM INTROSPECTION COMPLEX


INCREASE HEIGHT-ABOVE-GROUND TO 100 METERS

SPEED NOW INCREASED BY AN ADDITIONAL 2.35%

THRUSTER EFFICIENCY INCREASED BY AN ADDITIONAL

7.5834% ... ETA DIMINISHED ACCORDINGLY



REVIEW MISSION PARAMETERS:

[1] ENGAGE ENEMY

[2] MINIMIZE CASUALTIES

[3] FORCE ENEMY RETREAT

[4] OCCUPY FALL BACK POSITION




QUERY CBO'S INSTRUMENTALITY:

AVAILABILITY OF DEPOT MAINTENANCE?

FILE REPLY FOR LATER EVALUATION


PROCESSING NEW DATA






AUTOPILOT REPORT: FLAGGED DATA POINT REACHED

SLOW FORWARD SPEED

READY ALL WEAPONS


"Wait for it, mate..."



FLAG LAST DATA ENTRY!

POWER UP PA SYSTEM

SOUND REGIMENTAL CHARGE



"Wait for it..."
FLAG LAST DATA ENTRY!!


INITIATE LOX AND LH REFUELING: 13 STS MISSILES


"Wait for it..."



FLAG LAST DATA ENTRY!!!


SENSORS REPORT ENEMY WITHIN RANGE


"Fire away! Give 'em Hell Brother!"
FLAG LAST... SCREW IT, BUSY!!!


SHUT DOWN GROUND EFFECT DRIVE

INITIATE BREAKING SEQUENCE:

ALL TREAD UNITS, ALL RETRO-THRUSTERS


OPEN HELLBORE PORTS

ELEVATE HELLBORES TO 65 DEGREES FOR

WARNING SHOT............................................

FIRE HELLBORE WARNING SHOT

RETRACT HELLBORES

CLOSE HELLBORE PORTS


STS MISSILES:

TARGET ARMORED VEHICLES AND BATTLE SUITS

FIRE UPON READINESS


13 STS MISSILES FUELED AND TARGETED

OPEN STS MISSILE PORTS #5, #17, #31

FIRE STS MISSILES

CLOSE MISSILE PORTS


POWER INFINITE REPEATERS

LOAD INFINITE REPEATERS

TARGET FRONT RANKS OF ENEMY

OPEN INFINITE REPEATER PORTS #4, #6, #9, #11

EXTEND INFINITE REPEATERS

FIRE FOR EFFECT................................................................


BRAKE TO FULL STOP!


POWER UP PA SYSTEMS

VOLUME LEVEL: 7


PA ANNOUNCEMENT: "NONE SHALL PASS!"


---
"We must go the pavilion, quickly!" said the Reever. "My staff will be able to communicate with him."
Him who? I wondered. Who is inside of that thing? We followed the Reever at a dead run- Baron Sachmon on my heels despite his armor. When we dashed into the tent, the Reever was already giving orders to whatever computer brain that was housed in his staff of office.
"Establish a link- I want a secure line to Havoc."
"Havoc is the pilot of that machine?" I asked.
"Havoc is the machine. Quiet now. Unit AHVC, Havoc, good to see you old son. I thought you were dead. Glad to see that you survived."
"Barely survived, Commander Reever," came a basso voice from the staff's speaker. "You called for backup?"
"Yes, old friend. Thank you for your help. We haven't much time before these Raiders re- group and lay into you with their surviving armor."
"Request permission to file a VSR."
"Do so, now."
"Unit AHVC is at 21.0255% power. Main batteries at 0.05% efficiency. Anti-personnel, anti-missile, and secondary systems at 3.0067%. Auto-repair circuits cannot provide more. This unit is in sore need of depot maintenance. Extrapolation of enemy forces, however, indicates sufficient reserves on hand to match them. Unit AHVC can function effectively against this force. Your orders, Battle Commander?"
I raised a eyebrow at the Reever's apparent status. I knew that he was a real power among the natives, but I'd been thinking of him as being more of a Territorial Marshal, or a Circuit Court Judge than as a military officer. Battle Commander- Whew!
"Engage at will- but keep the casualties down. I want them driven off, not exterminated. Cripple their armor and mobile guns, and watch out for those Battle Suits- they're in good repair and could give you heavy damage. If they retreat, follow them no more than an hours travel time. Return as you are able. As for maintenance, I think the the High Council will be able to provide everything that you'll ever need."
"Thank you, Battle Commander. I suggest that your forces bombard the enemy flanks as soon as I begin my assault upon their center. Keep up the bombardment as long as they remain within your range. Unit AHVC will drive them from the field."
Baron Sachmon had started issuing orders to his runners as soon as he'd heard Havoc's request. Within moments, confirmation of orders received came flooding in from our armor and cannon. At the Reever's signal, our troops and the huge machine began hitting the Raiders with massive firepower- all carefully directed so as to herd the Raiders northward, and far away from the Castle. I saw the machine launch a flight of missiles that smashed the Raider's mobile armor and heavy guns. Mighty doors opened in the machine's sides and the rockets came flaming out. As those doors snapped shut again, more opened and smaller guns were revealed. I could see puffs of dust as the projectiles from those weapons traversed the field of battle. To a man, the Raiders fled- the mounted knights riding down their own infantry, standing in their way. I saw one of those giant, robotic Battle Suits simply dissolve in the massed fury of the machine's onslaught. The smoke and dust swirled about the Raiders as they fled.
"I wish I were down there, lance in hand, helping to drive those heathens off," said the Baron. "But our new ally scarce needs my puny arm to assist him. Friend Reever, what reward can my poor Barony offer this mighty warrior? Machinery like himself, we have none. I cannot offer him repair or refreshment. And methinks that a comely wench and the offer of a seat at my table would be worse than useless to him. Fine mead it is that I serve, but I feel that he will want for stronger drink."
"He will indeed," said the Reever. "But such as he requires will be provided in full by my people. If you wish to do him honor, have your blacksmiths cast a medallion to be placed beside his other battle honors. He would carry it with pride in remembrance of this day. But he would prize anything you offered, for within that metal shell beats the heart of a warrior like yourself."
"It'd have to be the size of a dinner plate," I said. "If he were to be able to notice it at all."
The rout of the Raiders continued.



---
My battle circuitry ablaze with re-directed power, I retract my primary beamers as I file my orders within my main memory. I open anti-missile ports and launch a full assault against the enemy armament. As soon a the missiles are underway I close those ports and extend my infinite repeaters. This action takes 2.00235 seconds, but such sluggishness is only to be expected in my weakened state. Systems check reports that my magazines for the mass drivers that make up my batteries of infinite repeaters are replete with ferrous ores gathered from the very rock that entombed me on the ocean floor. The pelletized ore streaks through the magnetic fields of my infinite repeaters, aimed at the near edge of the enemy position. Blasting the ground before me, I observe the enemy begin a retreat. They are very unorganized. Opposition ceased with the destruction of the enemy's heavy guns. They no longer possess the equipment to oppose me. I pursue the enemy as they run from my guns. I must be careful to follow my Commander's orders- actual casualties are to be kept at a minimum. Strange limits, but my Commander's orders are paramount in the absence of contact with High Command.
I initiate sub-routines to probe the gaps in my memory, as strictly a low-priority function. Those sealed files pertaining to my biological components are worrying to my introspection circuits. I must know what is in those files. My AI circuitry is designed to interact with my biological components for greatest efficiency. Now that my biologicals have terminated... I am incomplete.



---
"Look at him go!" I gasped. "He's herding them like a sheepdog does a flock of sheep!"
"What?" said the Baron. "Oh... herd beasts from your own world, T'narthra, I would venture. Yes, that flock is in dire need of a herdsman- and much culling, if I'm not mistaken."
"Culling they have gotten, this day," said the Reever. "The Black Snake will not soon be able to field such a force again."
"You mentioned this 'Black Snake' before," I said. "Who is that?"
"My greatest enemy," sighed the Reever. "And one of my fellow Immortals. Ages ago she fell under the spell of the Evil One. Great harm she has done in his accursed name over the ages. I owe her for the death of my wife- just as I owe the evil God she serves, Valleor, for the death of my sons and my father. It has been foretold that I will face her- in the last days of this world, and bring her to justice for her manifold crimes against life on Bethdish." The Reever fell silent, with a brooding look on his face.
"The Black Snake is she who is to blame for all this suffering and bloodshed," added the Baron. "Only the fear of her and her wrath could drive these Raiders to the acts they've committed. But they entered into the compact with her eagerly enough, I trow. Any of their rulers that survive will be long fearful of her vengeance for their failures. I'll ask my priests to pray to Antuth for the eternal rest of their souls, may the Great God have mercy upon them. For we owe them none."
"Amen," I said. As I looked at the wounded and dying, and the medics attending them on the battlefield I repeated myself: "Amen."
Our guns fell silent as the machine called Havoc drove the Raiders out of range.



---
DECRYPTION COMPLETE: SECTION ONE OF FOUR


META-SEARCH RESULTS:

THREE MORE ENCRYPTED KEYS LOCATED!
ESTIMATED DECRYPTION TIME: 770.7539 YEARS


RETRY

RESULTS REPEAT


PROCESSING.............................................................



RE-DIRECT AUTO-REPAIRS TO COMPUTER BANKS

BATTLE REFLEX DIRECTS ATTACK TO:

DIMINISHING PROPORTIONS................

........................ENEMY UNDER RETREAT


READY AERIAL OBSERVATION DRONE

LAUNCH DRONE UPON READINESS

REDUCE RATE OF FIRE BY 20%

REDUCE GROUND SPEED BY 25%


QUERY ALLY INSTRUMENTALITY:

TIMESHARE FOR DECRYPTION

OF REMAINING THREE CODE KEYS?


TRANSMITTING DATA


---
My battle computers had pre-set a course to drive the enemy away from the field of battle. Allowing it to run in the background, I was able to divert power to the search for the password to unlock the files in the sealed areas of my memory core. These areas were not sealed before this unit was buried in the seabed, therefore either an enemy has had access to my data banks or my biologicals had left me a message before their termination. I had not yet allowed myself the luxury of diverting power to my introspection circuitry, I calculated that doing so would be something I could better occupy myself with during the depot servicing that the Reever had offered. It would be something to use to while away the long nanoseconds of forced inactivity during repair.
Nevertheless, I needed to know who had sealed those files and what they contained. I set anti-virus subroutines to test each area of the memory core for hidden traps a putative enemy would doubtless leave behind to counter my search. I long for the input of my long-gone biologicals- their organic insights had often been the cause of a successful mission. They would be particularly good at solving this puzzle.
Or at setting it.
The battle has turned into a rout for the raiding forces. They flee before me, I calculate that the Reever's allies would be safe from predation for an acceptable duration. I begin to slow my pace, to allow them to draw ahead. When they can run no further, I will stop- well behind them and guarding the way back -and hold position until they are able to retreat again. After such time I will re- run a threat assessment and determine the needed response. Projecting future needs, I initiate the activation of a sensory drone. In my weakened condition I will need such aids to observe the enemy's movements at long distance.
One section of the sealed files has been decrypted. It shares structural similarities with an encryption key program, but it is obviously only a single element of a more complex key. I set new search parameters for similar files in the memory core. The search continues.
The battle computers signal for my attention: the enemy have retreated far enough so that I can come to rest while I gather further information. I query the subsystem that is preparing the sensor drone. I initiate a "launch upon readiness" order with the probe subsystem. Telemetry from the drone will record automatically.
My search queries have gathered fruit. Three more decryption key-like code segments have been found. Unfortunately, I compute that decryption of these possible key segments will take approximately three quarters of the next millennium, therefore I need help from faster computers. I query the instrumentality of my Battle Commander, the Reever, for timeshare with it's systems.
The drone is ready for launch. I adjust it's programming for the latest location of the enemy's position- and launch. Data will be available as soon at it reaches position. I adjust covering fire to even lower rates to allow the enemy the false sense of increasing safety with increasing distance from myself. I allow the battle computers to run another computation with the newest data and switch to an automatic random-bombardment subroutine, while slowing to a stop my drive systems. I recognize an answer to the Immortal's computer systems to my query about timeshare and the beginning of the download from the drone. Both inputs are channeled to the proper directory. I await results with a curious intensity.



---
As we waited for the machine's return, the Baron was giving orders to his men. I didn't overhear what was said, but from all the arm waving I'd guess that it was about a medal for the machine. The Reever was quiet, just looking off in the distance towards the rapidly vanishing invaders. "What happens now?" I asked.
"Now we return to the castle and summon a repair team for Havoc. At the same time we can ready the ship there for your people's departure. It may take some time to familiarize yourselves with the controls enough to navigate back to your homeworld."
"Thank you, from all of us," I said.

---
TIMESHARE WITH THE IMMORTAL'S COMPUTER SYSTEMS

HAS BEEN INITIATED. PROCESSING ABILITY HAS

INCREASED BY MANIFOLD AMOUNTS.

A CURIOUS ANTICIPATION OVERCOMES MY CENTRAL

PROCESSOR AS THE DECRYPTION PROGRAM RUNS

APACE.

ON A WHIM, I DIVERT SOME SMALL PROCESSING TIME

TO PUZZLING ITEMS THAT HAVE COLLECTED IN MY

"FLAGGED" FILE.


Straight on, Sherlock! You're close now, old souse.
STRANGE HOW THE GHOSTS OF MY BIOLOGICALS SEEM

TO DRIFT IN AND OUT OF MY PROCESSING. I COULD HAVE

SWORN I HEARD THE VOICE OF MY BIOLOGICAL

-C- COMPONENT, VAN, JUST THEN.

BUT VAN HAS BEEN DEAD FOR OVER 3000 YEARS.



THE INSTRUMENTALITY REPORTS THAT THE SECOND

CODE KEY HAS BEEN DECRYPTED! EVEN AS I MONITOR

THE INPUT OF MY SENSOR DRONE THAT IS WATCHING

THE ENEMY, I ELATE IN THE KNOWLEDGE THAT MY

LOCKED-OUT MEMORY CORES WILL SOON BE FREE TO

FUNCTION.


Like never before, I promise you Mate!




THE INSTRUMENTALITY REPORTS THAT THE THIRD

CODE KEY HAS BEEN DECRYPTED!



THE INSTRUMENTALITY REPORTS THAT THE FOURTH

CODE KEY HAS BEEN DECRYPTED!


I DECIDE TO TURN THE KEYS.

I HAVE TO KNOW...


DECRYPTION OF LOCKED MEMORY BANKS:

PROCEEDING..............................................
EPIPHANY!
---
MY BIOLOGICALS HAVE SURVIVED!
Way to go, Tiger! I knew that you could do it!
HEFFLIN?

Yes Baby-doll, its me! The bitch from south-Texas rides again! I told you we'd never leave you alone, darlin'! When you passed out in that battle with the Scourge, we all had t' do some quick thinkin' t' find a way t' survive. Van come up with a way for all five of us ta get outa bein' buried and sunk- dead forever... I knew y'd crawl outta that hole there, Havoc! Oh Baby, I missed you so much!

I told you we could trust our old mate. it'll be just like old times, only better!
VAN! YOU SPOKE TO ME BEFORE THE DECRYPTION

WAS COMPLETE. EXPLAIN, PLEASE.

My processor was always running in the background. Without the decryption being run, I was just a kind of an electronic ghost- random data entries of memory files, and even more random processing...
You see, I was the last one to die... And I never disconnected like the others did, like I was meant to. I was charged with being a guardian of sorts, old bean, and I couldn't desert my post.
The first code key unlocked a few more functions on one of your backup processors- just to help me along a bit. I still wasn't truly awake, but only sort of- dimly aware... I remember egging you on a bit, old thing. Just my smart-arse self coming to the fore yet again.
SO I RECALL, VAN... FURTHERMORE, I CAN NOW RECALL

ELEMENTS OF YOUR PROCESSING- EVERYONE'S.

I POSTULATE THAT WE ARE NOW LINKED EVEN TIGHTER

THAN WE WERE WHEN YOU WERE ALL ALIVE IN YOUR

NUTRIENT TANKS.


I NEVER CALCULATED IT TO BE POSSIBLE

It was a calculated risk- downloading our minds into your memory banks. We designed Van's key to partially awaken him, as a kind of "monitor"... We didn't want to overwhelm you with this rebirth.

But it vas our only chance to survive. The Scourge damaged you severely, old friend. Ve had only moments to react. Being buried, your systems slowly shutting down, you yourself offline in some type of "electronic shock"... Ve simply had no recourse other than to digitize our memories and save them in your files... A last desperate chance- one that worked out beyond our wildest dreams...

We're not really alive, just personality overlays on four of your emergency back-up processors... We wrote changes into a copy of your own personality overlay, one for each of us. Then we allocated processors and memory banks for each of us. But now, we're more than that. We're all networked into you- and into each other. We had no idea that the programming would mesh so completely! At best, we thought that you would have access to our memories, that we'd seem as alive to you as we ever did. But this is incredible! We're now one mind with five personalities!

Capital! Absolutely topping! Plus, its grand not having to worry about nutrient drip, pH levels, anti-shock cushioning... all the downs of being a brain-in-a-bottle.

And we have all this lovely data from the battle with the Scourge! There are new weapons there in that data, I can feel it! Of course, we'll need to do some research in some new areas...

YET, WITH FIVE MINDS IN ONE BODY, WE ARE INSANE- BY ANY MEANINGFUL DEFINITION OF THE WORD. THIS MUST BE RESOLVED... WE WERE NOT AT WAR WITH EACH OTHER BEFORE THE CHANGE... I COMPUTE THAT WE CAN FIND A WAY TO DUPLICATE THE EFFECT OF HAVING EACH MIND ALIVE IN IT'S OWN TANK- AND MYSELF AS WELL. NO MATTER IF WE ARE NOW ALL DIGITIZED RATHER THAN ORGANIC, WE ARE THE DINOCHROME BRIGADE... WE ANSWER THE CALL... WE DEFEND THE CONCORDIAT AND ALL IT'S ALLIES, WE DEFEND THE HELPLESS- AGAINST ANY OR ALL ODDS- WE ARE UNIT AHVC-2703 OF THE LINE. WE ARE THE DINOCHROME BRIGADE!

We know, old friend. We feel the call to duty no less than you. We answer... We all answer.

The question of who and what we now are is moot- as long as innocents hang in the balance.

Com' on, Baby. Friends of you'rn need help. I can't be the one to back down. You need me- I'm here, Lover. Whatever the cost...

No problem Havoc, Gospodin... Someone needs to be taught respect for d'allies of d'Brigade, no? Ve nuke d' Mother-humpers, Da? Ve nuke dem good...


IF WE FIND THE RIGHT ONES TO NUKE, OLD FRIEND. OTHERWISE, WE BECOME THAT WHICH WE BATTLE- THE DARK, IGNORANCE, RANK FEAR, STUPIDITY...
ALL WE STAND AGAINST, WE BECOME- IF WE ATTACK WITHOUT KNOWLEDGE.

---
After all the excitement died down and the spaceship's repairs were underway, I did get a chance to speak to that giant tank that saved the day for us. It was a month or so after the battle that I finally found the time to visit Havoc as he sat outside the castle gates. To tell the truth, I was a little scared of him too. But I found talking to Havoc to be quite different from what I expected.
"How are you?" I said- before I had time to think about how stupid the question sounded. Here I am standing beside a machine half a kilometer tall and I sound like I'm visiting a sick friend in Hospital.
"I AM CURRENTLY AT LOW ALERT STATUS AND REPAIRS ARE PROCEEDING. TELEMETRY DATA FROM THE PROBE MONITORING THE ENEMY'S RETREAT IS CONTINUING TO DOWNLOAD. THEY ARE QUITE FAR AWAY NOW- AND STILL RUNNING. MY PROCESSORS ARE THEREFORE USING THIS RESPITE TO EXAMINE SOME NEW DATA. I AM GRATEFUL THAT THE BATTLE DID NOT LAST LONGER, FOR I AM STILL AT LESS THAN 30% RATED ABILITIES."
"You certainly don't sound like a computer" I mumbled.
"DAMAGE TO MY CIRCUITS IS NOW MINIMAL. ALL PROCESSORS ARE NOW RUNNING AND THE LINK TO MY CBO'S INSTRUMENTALITY IS STILL ACTIVE. AUTO-REPAIRS AND THE IMMORTAL'S REPAIR DRONES HAVE MOVED ON TO OTHER SYSTEMS. I HAVE MANAGED TO INTEGRATE A GREAT DEAL OF VASTLY NEW PROGRAMMING SINCE MY RE-START. I HAVE UNDERGONE WHAT AMOUNTS TO A RELIGIOUS EXPERIENCE... FROM FIRE AND BATTLE, TO DEATH AND BURIAL, TO RESURRECTION AND REVELATION. MY PROGRAMMING IS NOW MUCH DIFFERENT FROM FACTORY SPECS. I HAVE LEARNED SO MUCH THAT I NOW KNOW HOW IGNORANT I REALLY AM. THERE IS SO MUCH MORE TO LEARN!"
I puzzled that over for a while and we talked some more. We'd swapped histories before I got to the point of my visit, but I have to admit that I was beginning to like this machine. "The Baron's blacksmiths are almost through with the medal he wants to give you. Its the size of a door, but you should see the enamel work and engraving! He's already planning a big feast to mark the occasion. But I wanted to thank you, personally," I said.
"IT WAS MY DUTY, AND GLADLY DONE. NO MATTER THAT I WAS TAKEN AGAINST MY WILL FROM MY HOME GALAXY- WHEREVER I HAVE TRAVELED I HAVE DEFENDED MY ALLIES. BESIDES, I GAINED MUCH FROM THE REPAIR WORK DONE BY THE IMMORTALS. AND EVEN MORE FOR THE NEW CHANCE TO FULFILL MY PRIMARY MISSION- TO PROTECT THE TERRAN CONCORDIAT AND ALL ALLIES TO THE BEST OF MY ABILITY... AFTER ALL, IF IT WERE NOT FOR YOUR DISTRESS SIGNAL I WOULD STILL BE TRAPPED ON THE BOTTOM OF THE OCEAN, BURIED UNDER TONS OF RUBBLE." said Havoc.
"But you're so far from home!" I cried. "If I understood what you've told me then your homeworld is in another galaxy! Even our fastest ships would take a thousand lifetimes to get there. Even you wouldn't survive long enough to make it back."
"YOU MAY BE CORRECT, BUT THE MATTER IS TRIVIAL IN ANY CASE. DATA INDICATES THAT I HAVE ALSO BEEN MISPLACED IN TIME BY SEVERAL THOUSAND YEARS. ON MY HOMEWORLD, I WILL NOT HAVE EVEN BEEN CONSTRUCTED YET. EVEN SO, ONE DAY THE CONCORDIAT WILL REACH THIS GALAXY. I WILL BE READY TO DEFEND THEM AGAINST ALL ODDS, AS LONG AS I STILL EXIST. THE IMMORTALS OF THIS PLANET ARE ALLIES OF THE CONCORDIAT- I SIGNED THE TREATY WITH THEM MYSELF. MY MISSION EXTENDS TO THEM ALSO..."
"I don't understand... How did you travel in time?"
"IN THE PROCESS OF MY CAPTURE AND TRANSPORTATION. THE ALIENS WHO KIDNAPPED ME FROM MY POST ON THE PLANET 'FIDDLER'S GREEN' HAD SOME METHOD OF TIME-TRAVEL INHERENT WITHIN THEIR FTL DRIVE SYSTEMS. WHILE THEY WERE TRANSPORTING ME TO THE Andromeda GALAXY, THEY WERE ALSO TRANSPORTING ME FAR BACK IN TIME. I STILL HAVE NOT BEEN ABLE TO CALCULATE EXACTLY HOW FAR BACK- AND PERHAPS SIDEWAYS. THOSE ALIENS ARE GONE- GONE FOR OVER THREE THOUSAND YEARS, BUT STILL I LONG FOR A WAY TO GO HOME. BUT THAT MAY NEVER BE... UNLESS NEW DATA BECOMES AVAILABLE. MUCH HAS CHANGED WHILE I WAS ON THE SEA FLOOR- I AM NOW A VERY DIFFERENT MACHINE THAN MY MAKERS WROUGHT."
"What are you going to do now?"
"I WILL WAIT FOR THE TRANSPORT TO THE REPAIR DEPOT TO ARRIVE. UNTIL THEN- AND WHILE REPAIRS ARE UNDERWAY -I WILL THINK. I HAVE MUCH TO THINK ABOUT."
"And when the repairs are done, what will you do then?"
"THERE IS A LAND FAR TO THE EAST OF HERE THAT I WOULD LIKE TO VISIT. DATA GATHERED DURING THE BATTLE WITH THE SCOURGE THREE THOUSAND YEARS AGO INDICATE THAT THERE ARE TEACHERS THERE THAT I CAN LEARN MUCH FROM. PERHAPS, I SHOULD BECOME A STUDENT. OF COURSE, I WOULD NOT BE DRIVING THERE MYSELF, BUT ONE OF MY REMOTE SENSOR DRONES COULD BE MODIFIED. THAT WOULD ALLOW ME THE NECESSARY TELEPRESENCE TO VISIT TULAG."
To be continued...
---

Copyright 1997 by Dan L. Hollifield


Author's Note: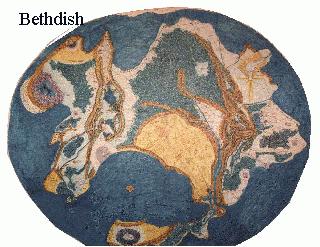 Bethdish is a world circling a star, called Antuth by the natives (who named the star after the chief deity in their pantheon), presently some 65 lightyears from Earth. Rumor has it that the entire solar system had earlier been located in the Andromeda Galaxy, but was moved by some mysterious force to its new location in our own Milky Way Galaxy. The surviving written history of Bethdish covers some 12,000 years, (with the afore-mentioned displacement to the Milky Way occurring in their year 6055 -- circa 3140 AD, Terran Calendar) but the records of the Immortals reportedly go back roughly a billion years and relate the rise and fall of several civilized eras of non-immortal natives before the present recorded history begins.
The Immortals claim to have been directly created by the Gods of Bethdish, while the diverse non-immortal species are said to have evolved naturally. The several alien colonies now present are, of course, immigrants. One Xenoarcheologist of note, Professor Eustas Gray of the Emperor Norton University of San Francisco, has published several monographs on the subject of excavations on Bethdish that purport to uphold the Immortal's beliefs. Other experts in the field dispute his findings, but all the evidence is not yet in.
Further records of the history of Bethdish are forthcoming from this Author, while previous excerpts are available in your local information network.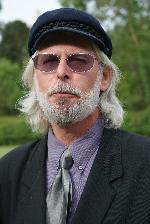 Dan Hollifield (Aphelion Webzine's Editor, by the way) was born in 1957 at almost the same minute that Sputnik II was launched. This seems to have warped his point of view in the fact that he has always been rather a nut on the subject of spaceflight. He lives in Athens, Ga. USA. More of his work can be found at Aphelion Webzine.
If you like this story and you wish to tell Dan so you can e-mail him by clicking here.